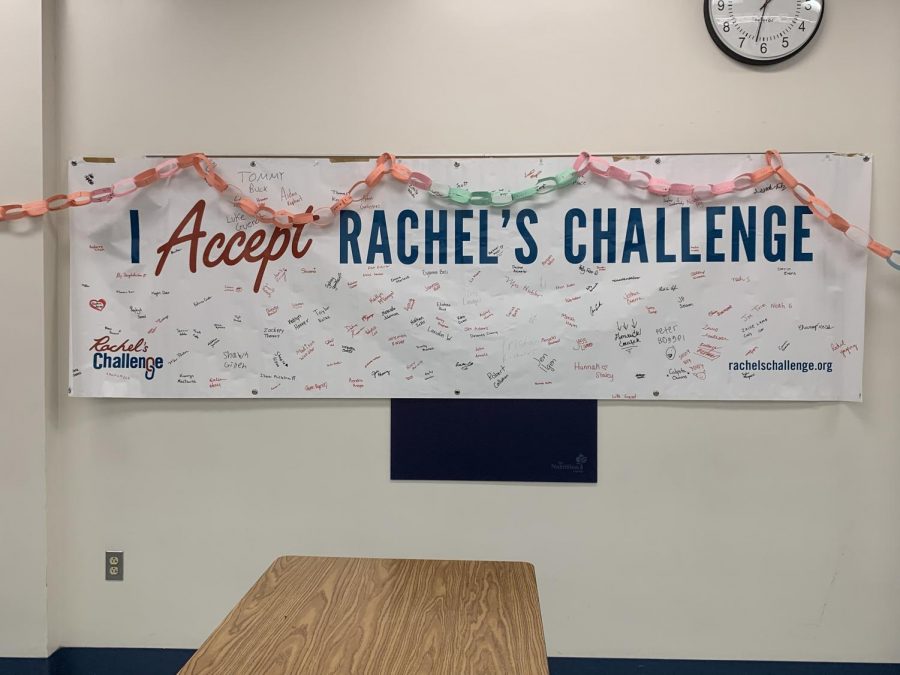 On February 5th, West Branch hosted Presenter Aaron Kinebrew to introduce Rachel's Challenge to grades 6-11. Moshannon Valley was invited as well, to view this special event with us.
Rachel's Challenge was brought to West Branch in order to help create a more positive environment for the students. Results through Student Climate Committee surveys showed that West Branch needs better student interaction. On March 13, 2018, a Walk Out event was held in memory of the Parkland shooting victims. This was also an opportunity to get some insight. Students who chose to stay inside the building gave their opinions and ideas on how to better their school atmosphere. One of the ideas many students agreed on was to bring more programs to West Branch. Hopefully Rachel's Challenge will be the one to make an impact.
A group of over 50 selected students known as the "FOR" Club will be continuing Rachel's Challenge in our school throughout future years. "FOR" stands for "Friends of Rachel". This group was chosen specifically for their showing of kindness and positivity towards others. The club holds a meeting each week to brainstorm activities on how to get the other students involved. Currently in the cafeteria, there is a Rachel's Challenge banner with student's signatures, accepting the challenge. This is just one link of West Branch' chain reaction.