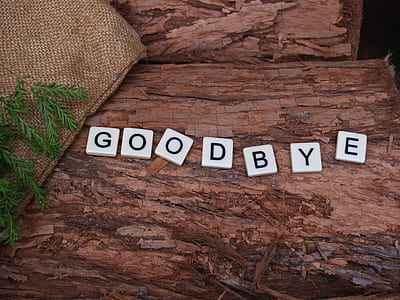 Unknown
After five weeks of distance learning, West Branch is wrapping up the school year in a non-traditional way. Below are some things to look forward to in the next couple of weeks.
Grades
Grades are based on participation. Each teacher is required to prepare class work for their students either online or hardcopy.  A Participation (P) will be given to students who "passed" with a 60% or higher.  A Participation (P) grade will be converted and calculated as a 100% for the purposes of cumulative GPA, class rank, etc.  A No Participation (NP) grade means the student did not meet the 60% and as a result, their final grade would become the average of marking periods 1,2, and 3.  For semester-long classes, the 3rd marking period will be used as the final grade.
Pick up/drop off
Beginning on May 22nd, students will have an assigned time to come to the school and gather their belongings and return items such as laptops, library books, textbooks, instruments, uniforms, etc. A schedule of assigned times is available on the West Branch Area School District Facebook page and can also be found at the end of this article in the images.
Graduation
Graduation will be held differently this year due to Clearfield County being in the yellow phase. For public recognition, each graduate will be featured on the Vaux Electronics LED billboard in Philipsburg during the weekend of May 29th.  For the Senior Night of Excellence, a presentation will be posted on the district website and Facebook page announcing scholarships, awards, and recognitions.
On Friday, May 29th at 6:00 PM, a Senior Farewell parade will be hosted by the West Branch employees. Following CDC guidelines the employees will wear masks and social distance while the students/parents remain in their cars. Each graduate will be able to have one car to enter the front driveway during the farewell parade and drive around the school where the employees will cheer them on and wish them well. In addition, the faculty and staff of West Branch have a surprise planned for the graduates.
If Clearfield County moves into the green phase prior to June 1st, West Branch will hold a graduation ceremony on the football field. Still following CDC guidelines, students will be allowed to bring two guests (four if parents are remarried). However, if Clearfield County remains in the yellow phase, a virtual graduation will be held. Each graduate and four guests will be given an assigned time to come to the school for a personalized diploma ceremony. Graduates will wear their cap and gown, walk across the stage to pick up their diploma and be photographed for a formal graduate photo.  This ceremony along with student speeches will be videotaped. The footage will be put together with a childhood photo montage and music created by Jennifer Brickley in order to create a virtual ceremony. The virtual ceremony will be aired at 7:00 p.m. on Thursday, June 4th at the Super 322 Drive-in. Each graduate will be allowed to have two vehicles for this showing. All in attendance must follow CDC guidelines by staying in their cars and social distancing.
Pick up/drop off schedule: