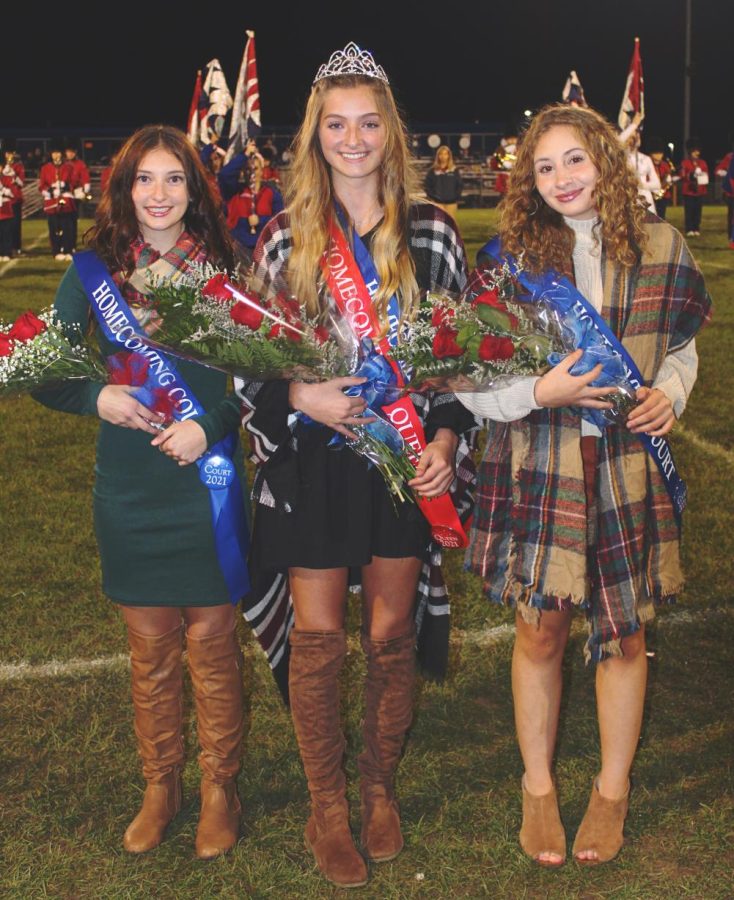 At the varsity football game on Friday, October 22nd, the homecoming queen was announced. Now that the homecoming king was announced, all that was left to do was crown the queen. The candidates were Madison Kephart, Olivia Stavola, Katlyn Folmar, Meghan Cantolina, and Paige Washic.
The runner-ups are Paige Washic and Olivia Stavola.
Your 2021 Homecoming Queen is… Meghan Cantolina!