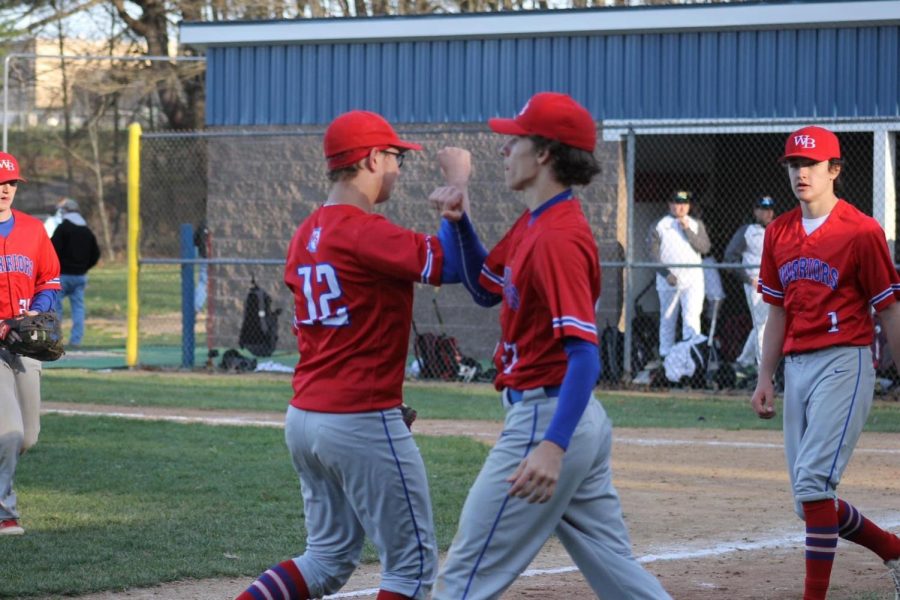 Jess Lannen
The West Branch boys pulled out another solid defensive performance against Mo Valley, only giving up one error. This performance was led by the left arm of senior Owen Graham as he threw 100 pitches in 6 ⅓ innings, striking out 12. Owen only allowed one earned run in the game. After tallying one last strikeout in the top of the 7th inning, Lukas Colton came in relief for Owen getting the last two outs of the game and tallying a strikeout of his own. Owen got the win bringing his pitching record to 2-2 while Lukas got the save. 
On the offensive side, Zack Tircorda went 3-3 hitting 2 doubles and a single before being hit by a pitch in his last at-bat. Five different Warriors all tallied hits in the contest, including 3 extra-base hits. The boys also drew 7 walks to help give them the win. 
The Warriors now hold an overall record of 6-4, 5-4 in the ICC, and 2-1 in the Mo Valley League.