Lady Warriors Top the Mounties on Senior Night
The Lady Warriors win 46-27 against the Philipsburg-Osceola Mounties on February 7th.
The senior night celebration brought the entire team together to secure a win. Three seniors, Hannah Betts, Emmie Parks, and Kayleigh Smeal, were honored before the game. They walked out with their families and received gifts from the booster club and Coach Koleno. The Warriors dominated from the start, taking an 11-0 lead and ending the first quarter with a 16-2 advantage.
In the first quarter alone, the Mounties racked up seven fouls, which continuously put the Lady Warriors on the line each time in the second quarter. At the end of the half, the Mounties were trailing 36-11 with ten team fouls.
In the second half, the Lady Warriors continued to play tough defense, which allowed younger players to get opportunities to play. Despite several different lineups, the Lady Warriors kept the momentum and flowed throughout the game. They kept driving to the rim, which caused the Mounties to foul. At the end of the game, the Mounties had 20 team fouls. There was a very intense ending to the game, which resulted in unfortunate injuries for the Warriors.
The seniors on the team showed up for their special night. Hannah Betts hit a three and had five points. Kayleigh Smeal scored the opening basket and had five steals. Emmie Parks played a significant role in rebounding for the team.
Coach Justin Koleno expresses, "The girls did a great job putting distance between us and them on the scoreboard right away. Forcing turnovers and playing with pace helped to build a 22-4 lead early in the second quarter. Getting to the rim got them in foul trouble early too, and they were never able to recover."
The Lady Warriors played Moshannon Valley on February 9th night to end their regular season, making their record 14-8. Following Thursday's game, the Lady Warriors will enter the District Playoffs. Information on the first round of playoffs will release soon.
About the Contributor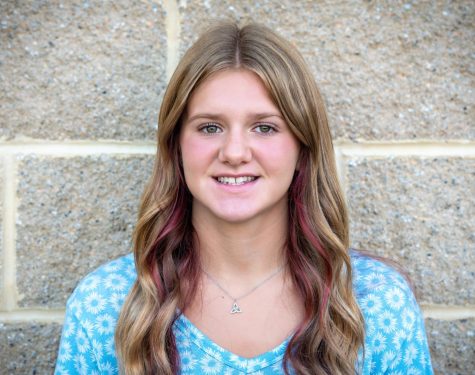 Isabella Koleno, Staff Writer
Hi! I am Isabella Koleno, a West Branch High School freshman. I play basketball, volleyball, and softball and I'm involved in Warrior Watch and Student...