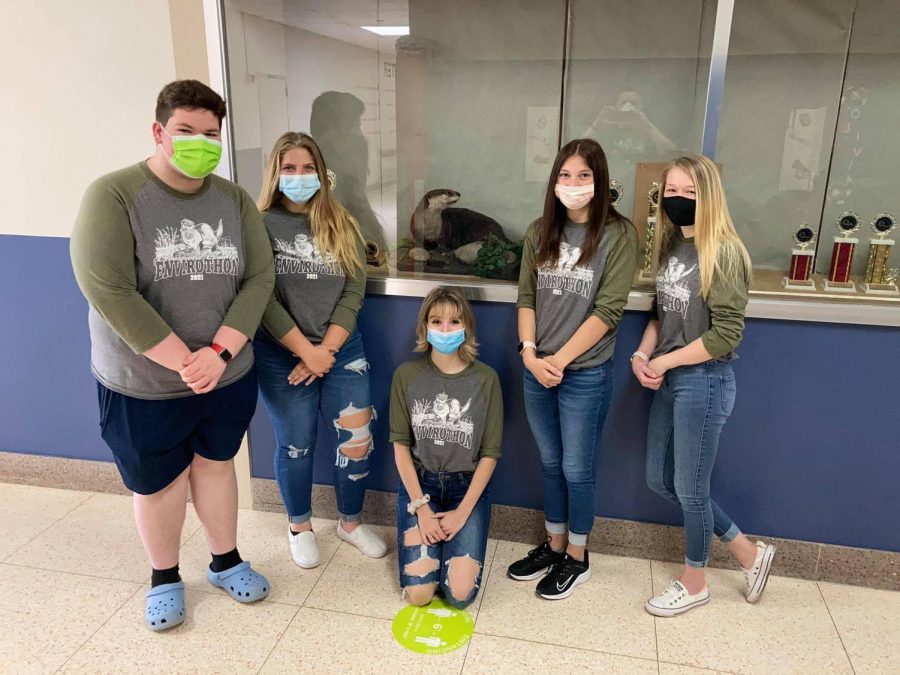 Trinity Prestash, Staff Writer
April 23, 2021
The West Branch Envirothon team has been dominant in the Clearfield County competition, bringing home the first place trophy (the otter) once again. This year's Enviro"mentals" team was composed of Noah Fry, Paige Washic, Rylee Sabol, Katlyn Folmar, and Olivia Blasko, and was coached and led by Envirothon advisor, Dan Socash. The team has been working together since seventh grade, but this was the first year they competed as the top team for West Branch. The team lost out on a chance to compete...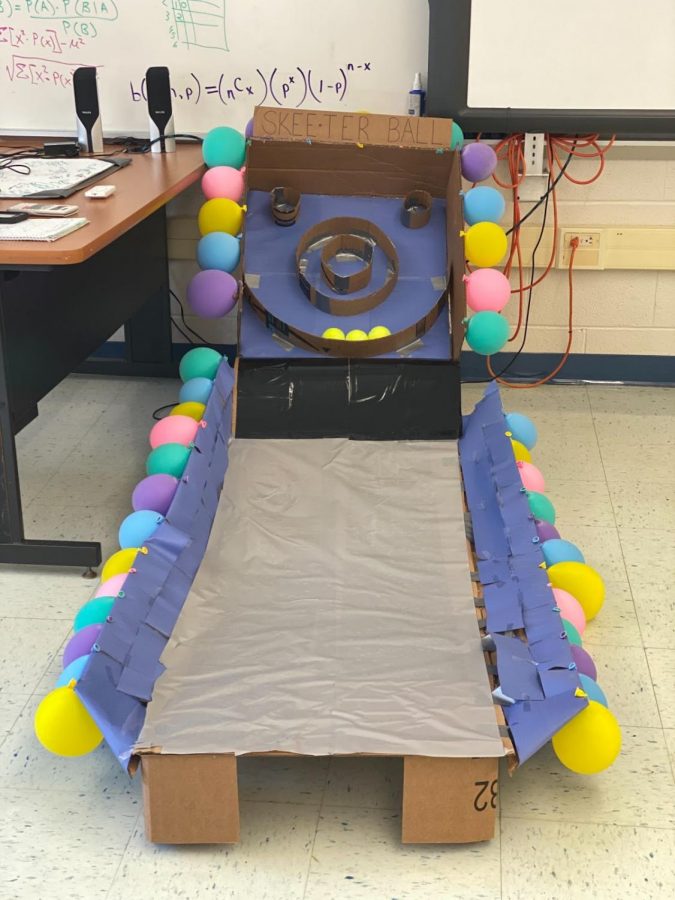 Mercedes Nearhood, Staff Writer
April 12, 2021
Mr. Mason's fourth-period probability and statistics class ended the third marking period with a fun project involving carnival games. This project required students to apply what they have learned so far in the year to their projects. It allowed them to use their critical thinking skills and express their creativity.  The students had to come up with their own carnival games with their very own set of rules. Taylor Myers and Sarah Betts created a game like a ski ball called "Skeeter-ball"....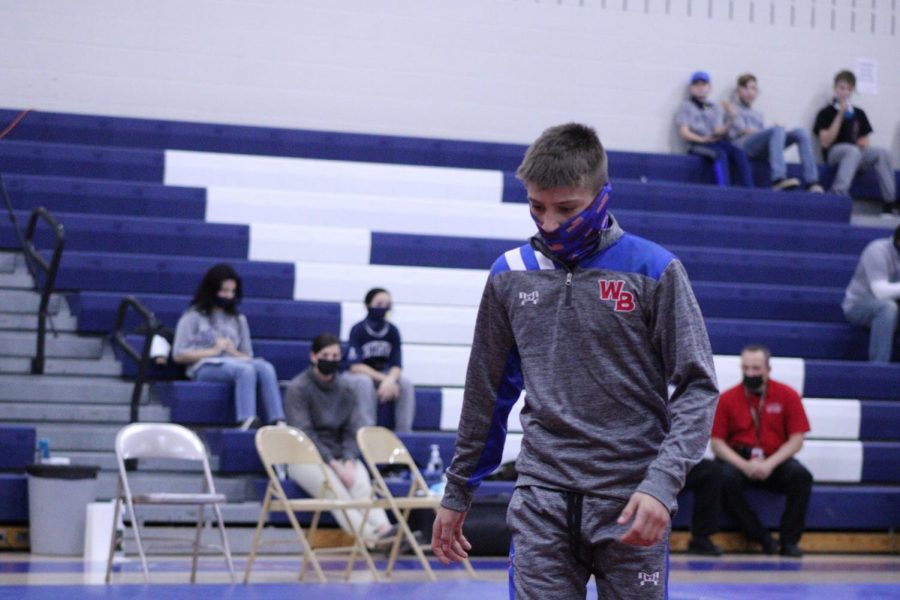 Kayden Grubbs, Staff Writer
March 12, 2021
West Branch has one wrestler going to the State Championship, freshman Landon Bainey. Landon placed second in regionals, allowing him to move on to Super Regionals the week after. With a fourth-place finish in Super Regionals, Landon will move to the AA Championship on Friday, March 12. Landon, who has 22 wins and three losses on the year, has added being placed at least eighth in States to his accomplishments in his freshman year. Another wrestler who was close to making the trip to super regionals...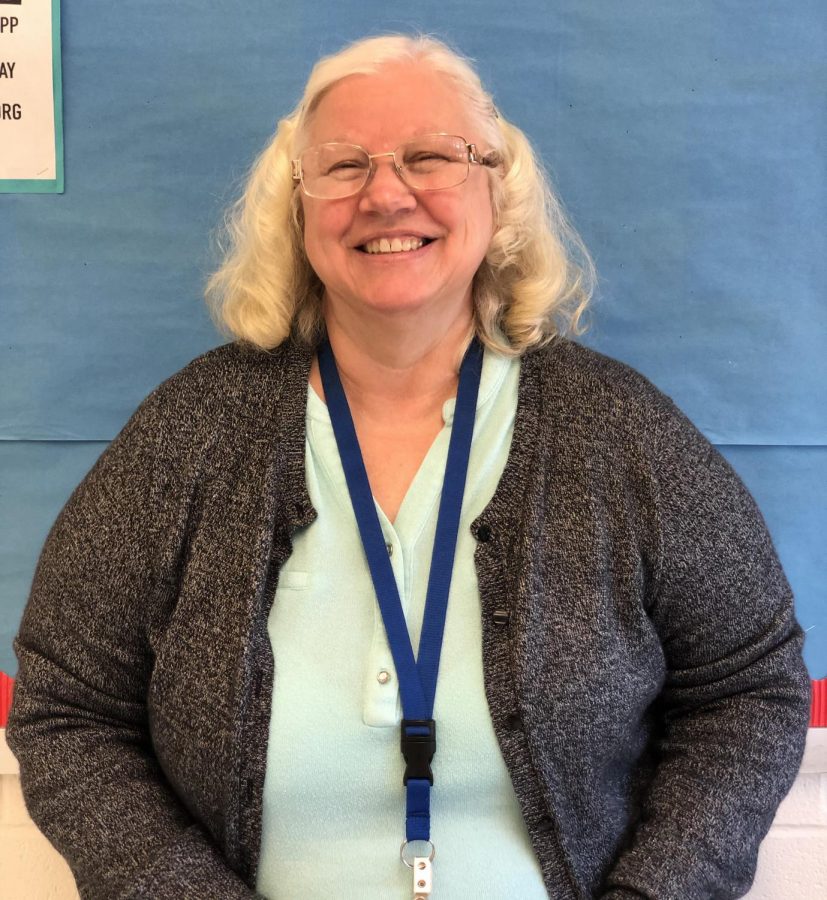 Kayden Grubbs, Staff Writer
March 11, 2021
On behalf of the West Branch students, faculty, and staff we all would like to wish Mrs. Leathers a happy retirement. Mrs. Leathers began her journey here at West Branch in 1993. In her 28 years here, she assisted students that needed extra help and made sure that their work was complete.  Mrs. Leathers said one of her favorite parts about working at West Branch is the staff, but her most favorite part was working with the students. She is really going to miss the students and everyone at West...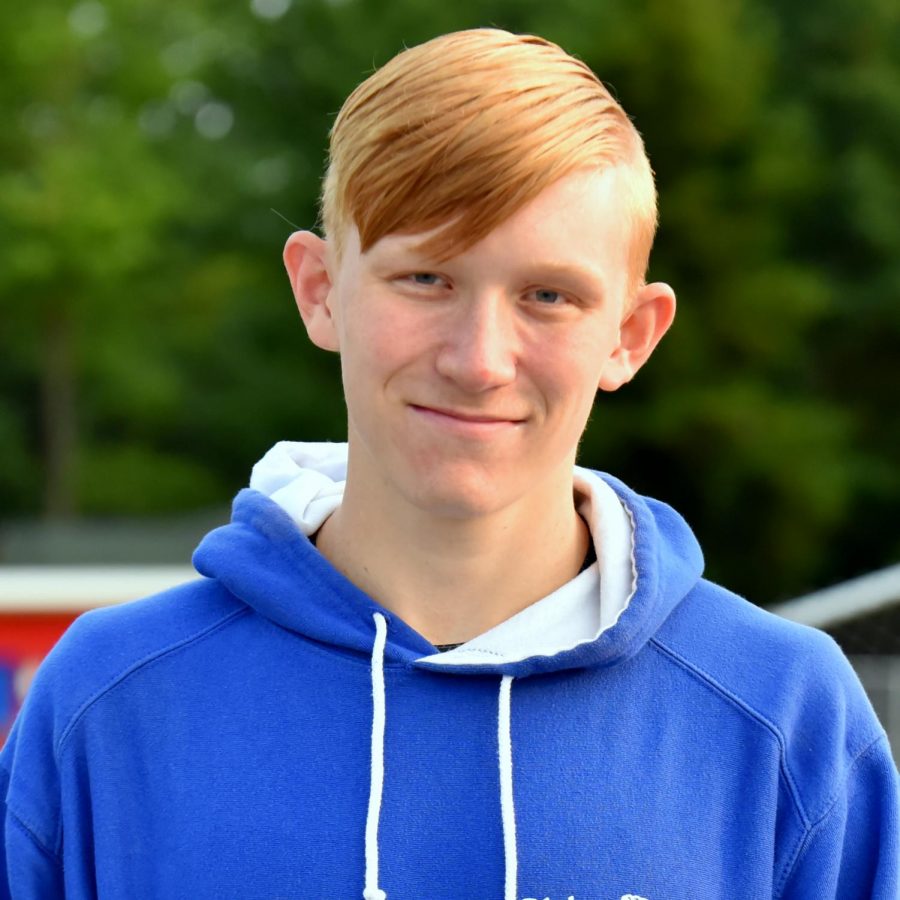 Justin Mulhollem has been named the Warrior Watch's Male Athlete of the Week for the week of 04/25/2021. Justin has been named athlete of the week for his consistent performance this track and field season and having multiple first-place finishes last week. He competed in a total of two meets last week and placed first in the mile at both meets with a time of 5:26. Not only did Justin place first in the mile, but he was also able to place second in the two-mile, and was a member of the 4x800 meter...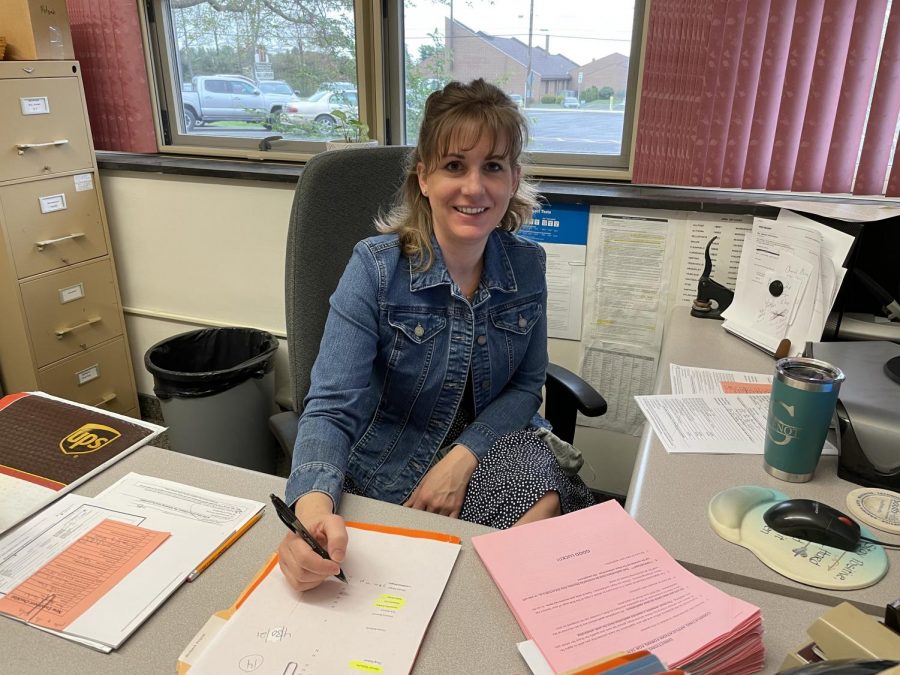 Stacy Guenot is Warrior Watch's Staff Member of the Month for April. She is in her tenth year as the Guidance Secretary at West Branch. Warrior Watch is acknowledging Stacy for her consistent work ethic and caring personality over the years. Mrs. Guenot is an alumnus of the West Branch Area High School from the graduating class of 1995. In her high school years, Stacy participated in extracurricular activities like Student Council, Volleyball, Ski Club, Cheerleading, and keeping stats for the...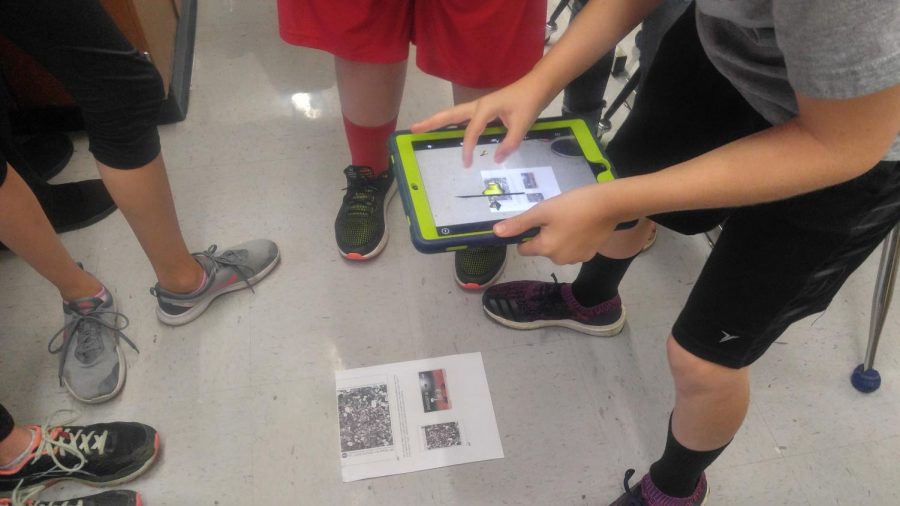 Mr. Wood's 6th-grade classes have recently been studying the solar system and what better way to explore the solar system than to use Augmented Reality! The students use an...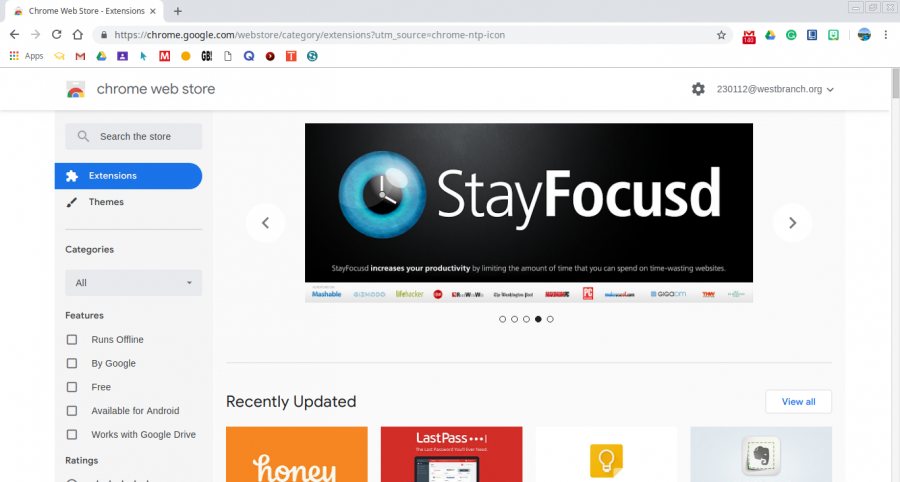 If you're not using Google Chrome on your laptop, you should be. Google Chrome works together with your school email, your Google Drive, etc. Another benefit of using Google...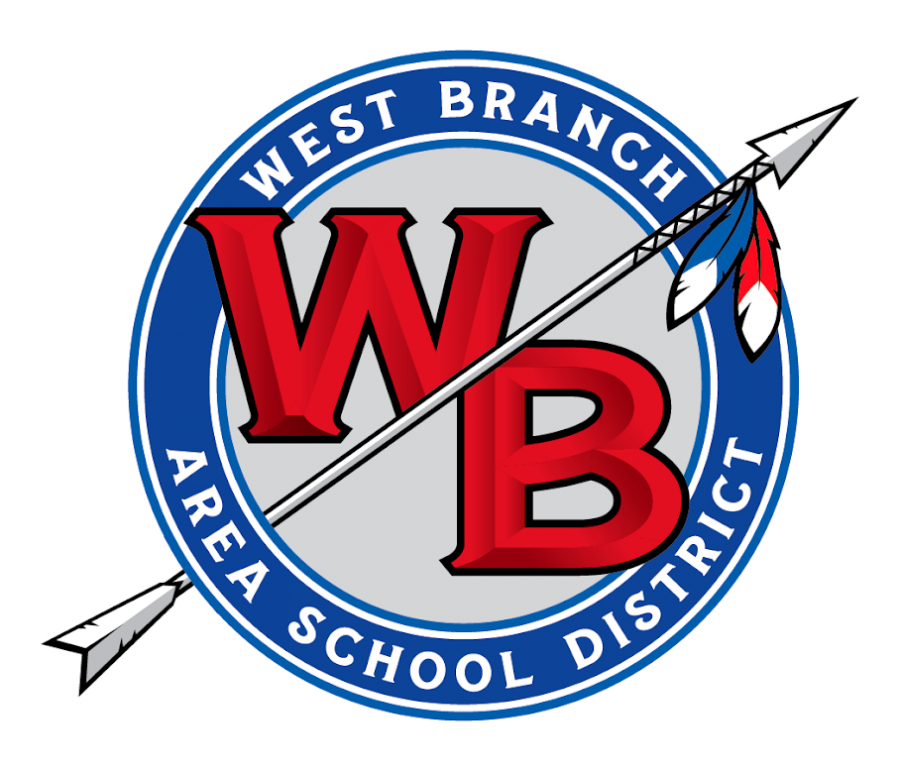 The Warrior Watch is the student news site of West Branch Area Jr/Sr High School. Founded during the...
Sorry, there are no polls available at the moment.