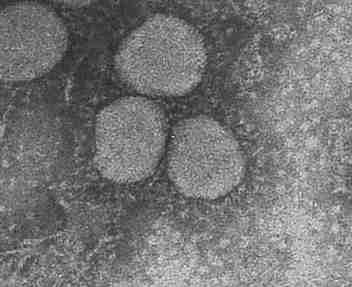 Samuel Fry, Student Writer
March 6, 2020
COVID-19, or more well-known by the name Coronavirus, is a flu-like disease spreading around the world, but mainly China. The disease originated from the city of Wuhan, China. The disease is likely linked to an animal that the Chinese might have eaten, such as a bat or a snake. As of March 1st, 2020, there have been 88,371 confirmed cases, 79,932 of them being confirmed cases in China.  COVID-19 is a zoonotic disease [1] meaning that it spreads between animal-to-human contact. The symptoms are...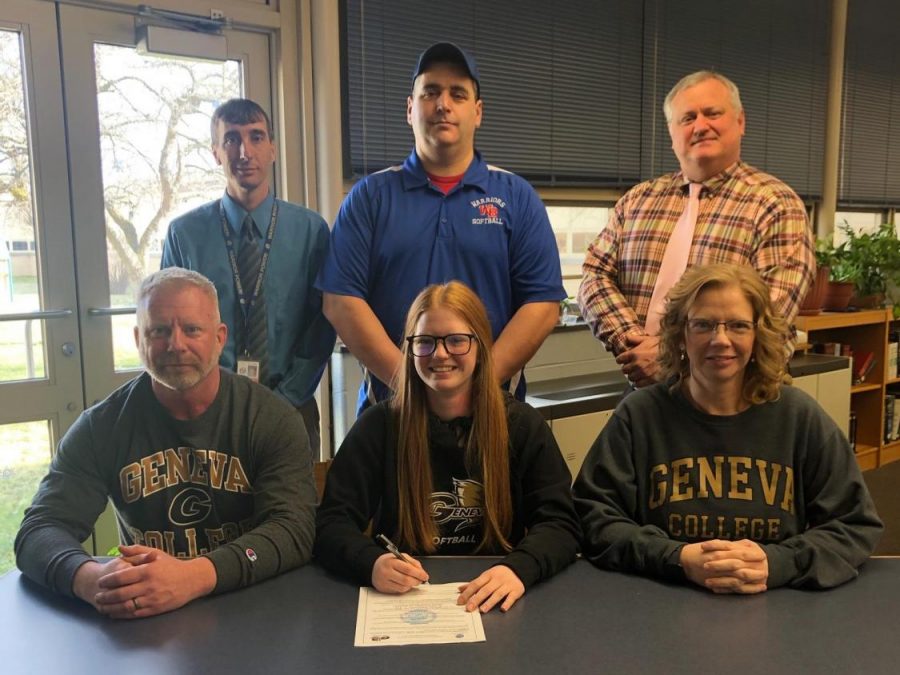 Ayden Gutierrez, Author/Editor
February 27, 2020
Elishea Reed, the starting catcher on the Lady Warrior Softball Team, signed her letter of intent to play softball at Geneva College on Monday afternoon. Elishea will pursue a degree in Biochemistry and Pre Med. She has been the starting catcher for all four years of her varsity career. Elishea said, "I decided to further my education and athletics at Geneva College for many reasons. The academics there are nationally known. The biology and chemistry department have the status of the American...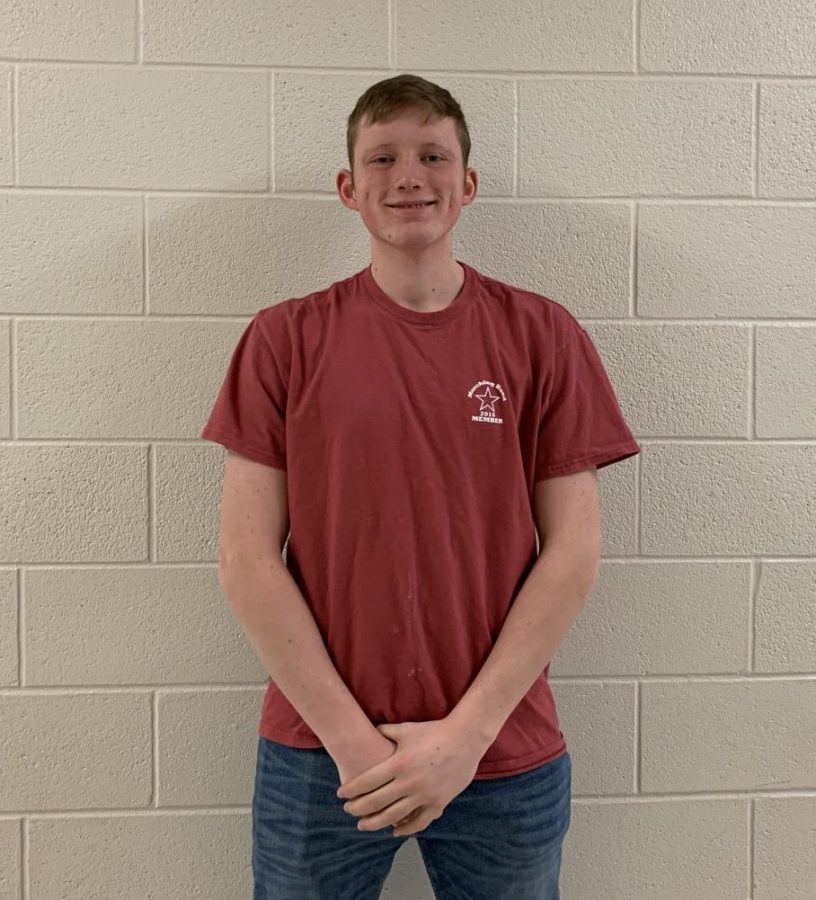 Noah Fry, Staff Writer
February 17, 2020
Recently, Dalton Kristofits, a senior at West Branch, has achieved the Eagle Scout Rank in Boy Scouts of America. Dalton has been involved with Boy Scouts and Cub Scouts since second grade. While in the program, he has learned many skills that will benefit him in life. His favorite ones include survival skills and first aid. To become an Eagle Scout, Dalton had to complete an Eagle Scout project. For his project, Dalton put new hoops and painted new lines at the basketball court at the Ark...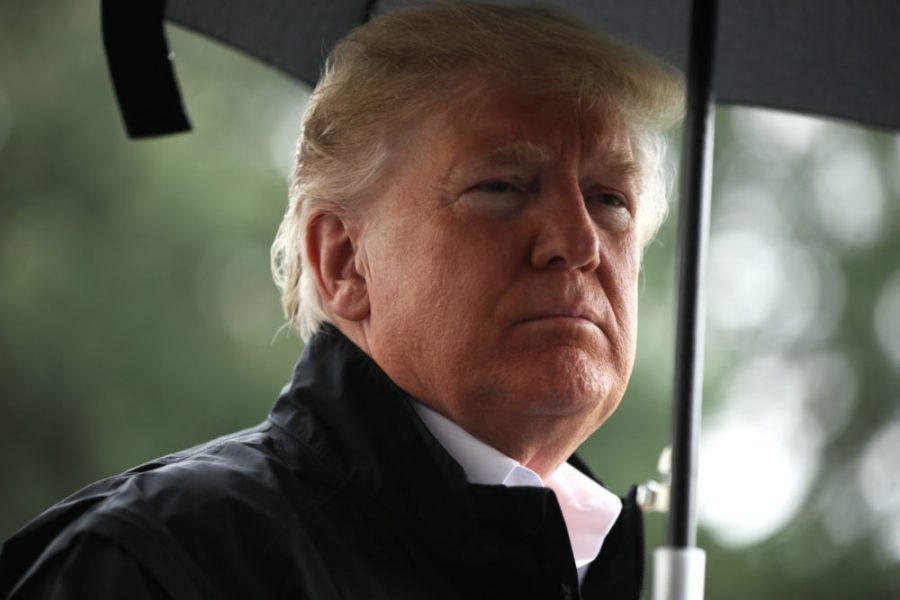 Samuel Fry, Staff Writer
February 14, 2020
There has been a lot of talk about the impeachment of U.S. President Donald Trump lately, but what really happened? First, we need a definition of what it means to be impeached. Dictionary.com states the definition of impeachment as a "presentation of formal charges against a public official".  Trump, on December 18, 2019, was formally impeached when the House of Representatives accepted the articles of impeachment on the charges of abuse of power and obstruction of Congress. The serious...
Noah Fry, Staff Writer
March 14, 2020
This Pi Day, West Branch Alumni Spencer Folmar decided to recreate the Pi Rap that Mrs. Fry and her calculus students made in 2008. To celebrate Pi Day in 2008, Spencer Folmar produced a video of a Pi Rap that parodied Eminem's "Lose Yourself". The video featured many of Mrs. Fry's calculus students and herself rapping lyrics about if a person only had one chance to recite the digits of Pi. Also, in 2008, Pi Day happened to be on a "Fryday". The rappers in the original include Chris Dotts, Leah...
Kaitlyn McGonigal, Staff Writer
March 13, 2020
The Warrior Watch has chosen Sue Folmar for Staff Member of the Month of March. Ms. Folmar is the high school and middle school library clerk at West Branch. She has been at West Branch for 21 years, and the community is thankful for all of her hard work. Ms. Folmar is an alumnus of West Branch, from the graduating Class of 1993. As a student, she participated in many activities such as Newspaper, Ski Club, Honors Society, Students Against Drunk Driving (SAD), and Band. Following high school,...
Kaitlyn McGonigal, Staff Writer
March 2, 2020
For several years, West Branch has participated in "Box Tops for Education." The program is a way for the community to help fundraise for the school. The Box Tops program collects the school earnings from March 2nd to March 1st of the following year. Box Tops for Education debuted in 1996. Families were to cut out box tops from empty food packages and send them to school. Students could compete with other students to see which class could collect more box tops. Box Tops are worth ten cents...
Isabella Koleno, Staff Writer
February 27, 2020
The Middle School and Elementary art teacher, Mrs. McGonigal, has been awarded a Mac (Make Activities Count) grant from McDonalds. She was recognized for outstanding commitment to academic excellence. She applied for the grant because she needed some funds to purchase supplies for the Middle School art room. Her plan with the money she received is to purchase common art supplies, like colored pencils and pencil sharpeners. Even though the purchase of these items was her primary goal, she also plans...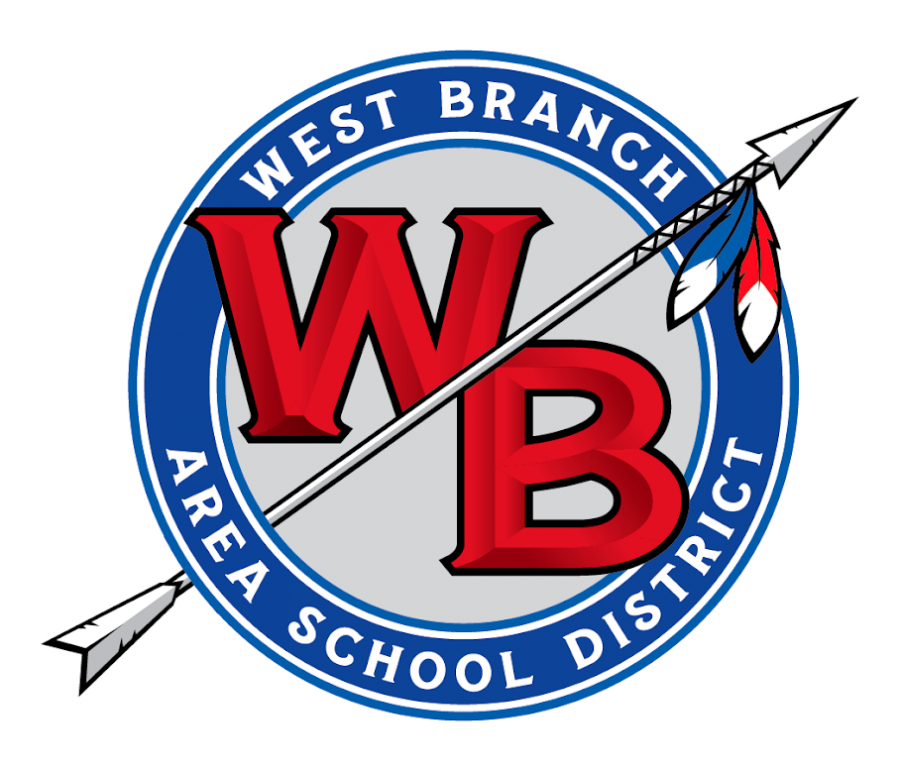 The Warrior Watch is the student news site of West Branch Area Jr/Sr High School. Founded during the...
Sorry, there are no polls available at the moment.
Tuesday, September 24

Varsity Boys Soccer

West Branch Area High School 2 - Bellefonte High School 1

Monday, September 23

Varsity Boys Soccer

West Branch Area High School 2 - St. Joseph's High School 1

Thursday, September 19

Varsity Boys Soccer

West Branch Area High School 1 - Bald Eagle High School 2

Tuesday, September 17

Varsity Cross Country

West Branch Area High School 0 - Mount Union 1