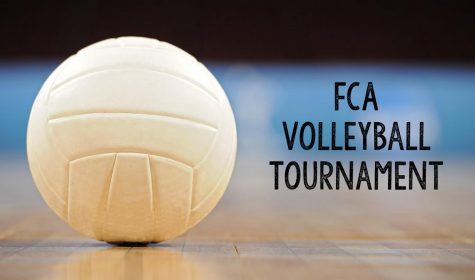 Trinity Prestash, Author
November 16, 2018
On Monday, November 12, Health and Phys Ed. Teacher David Learish, along with his FCA club, held a volleyball tournament open to 9-12th grade students. There was a good turn out of students with a senior team, a sophomore/junior combo team, and a faculty team that had some help from the juniors. The seniors were able to get two wins against the sophomore team after a slow start, but were still unable to defeat the sophomore team for the championship. The sophomore team went 5-2 overall, taking home...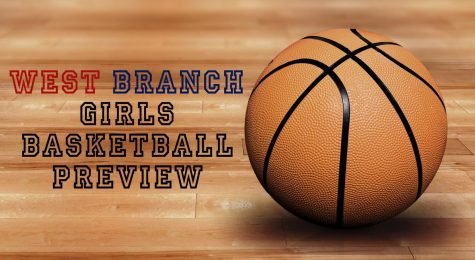 Madison Kephart and Anna Diviney
November 16, 2018
The Lady Warrior Basketball team is looking forward to the new season, hoping for it to be successful. They are gaining a new player, Jazzlynn Blair, who is a senior and a new student at West Branch. The team is also welcoming back Hailey Prestash, a senior who sadly was unable to play last year due to injury. The Lady Warriors coach, Justin Koleno, stated that the team has,  "many winnable games on the schedule. We play in a tough conference and there will be many games that come down to the fourth...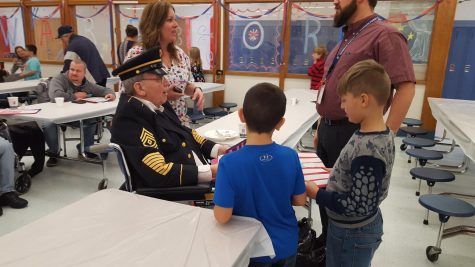 Ayden Gutierrez, Author
November 13, 2018
West Branch Area High School said "Thank You" to the Veterans by hosting a Veteran's Day Breakfast in the High School cafeteria on November 11th. West Branch students and cafeteria workers made and delivered breakfast to the veterans, which consisted of pancakes, eggs, homefries, sausage, and toast. The 2nd Grade students came down to sing songs such as, "America, The Beautiful" and "Yankee Doodle." Once the students finished singing, they walked around and passed out cards to all of the veterans. The...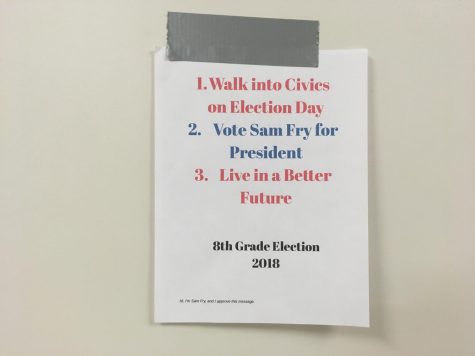 Kaitlyn McGonigal, Author
November 8, 2018
The 8th grade president for the 2018-2019 school year is Sam Fry! Sam created many types of propaganda, leading up to his win. On October 7th, the students counted electoral votes, revealing their new leader. Sam decided he was going to run when Mr. Matson began to discuss the election. Throughout his candidacy, he was quite confident. Upon discovering his win, Sam shared the excitement with everyone. His first action as president was restoring the school store. Sam strives to "Make 8th Grade...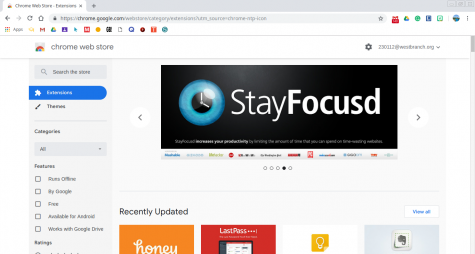 Noah Fry, Author
November 8, 2018
If you're not using Google Chrome on your laptop, you should be. Google Chrome works together with your school email, your Google Drive, etc. Another benefit of using Google Chrome is the Chrome Web Store. The Chrome Web Store is a place where you can download themes and extensions for Google Chrome. To get to the store, go to your bookmarks bar, and click "Apps". The link to the store will be there. Listed below are five extensions you need to survive high school: 1. Google Mail Checker West...
Ayden Gutierrez, Author
November 6, 2018
West Branch offensive guard/defensive end Terry Smeal has been selected as the Warrior Watch's Male Athlete of the Week for the week ending on 11/03/18. Terry has played a vital role on both sides of the ball for the Warriors this season, as he led the Warriors with nine sacks on defense. Terry was a two-year starter on both offense and defense. "Playing football at WB was great," Terry said. "My class was part in bringing West Branch football back to what it used to be. I'm excited to see what...
Anna Diviney, Author
November 6, 2018
West Branch Volleyball senior Cheyanne Harris has been selected as the Warrior Watch's Female Athlete of the Week for the week ending on 11/3/18. Cheyanne played a key role in the Lady Warrior's season. She especially played well last week when her team took on the District 6 Class A playoffs. Cheyanne had seven kills and more than 8 service points in her team's defeat over Homer-Center on 10/30. Harris also played wonderfully Thursday night against Northern Cambria.  She helped her team by...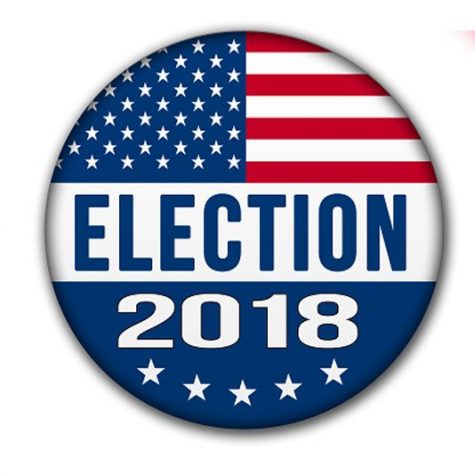 Katlyn Folmar, Author
November 6, 2018
Voting day is TODAY. The candidates for Clearfield County are as follows: Governor Ken Krawchuk- Ken Krawchuk is affiliated with the Libertarian Party and wants to decrease taxes and government spending. Krawchuk wants to eliminate parole for violent criminals. Ken will abolish common core and let parents decide which school district to enroll their child in. For more information go to https://www.kenk4pa.com/ Tom Wolf- Tom wolf is the incumbent governor and affiliates with...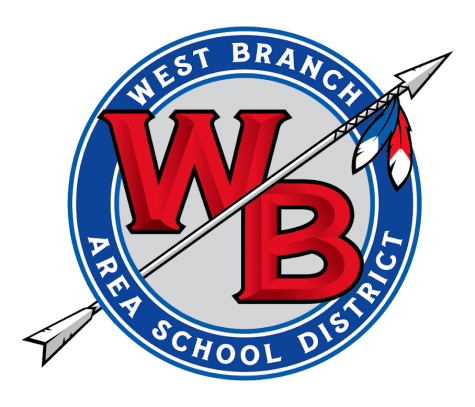 The Warrior Watch is the student news site of West Branch Area Jr/Sr High School. Founded during the...
Friday, November 2

Varsity Football

West Branch Area High School 7 - Richland 61

Thursday, November 1

Varsity Volleyball

West Branch Area High School 1 - Northern Cambria 3

Loading ...