Warriors Fall to Pirates in Overtime Intensity
West Branch Boys' Basketball team loses to Williamsburg during overtime with a score of 84-88.
On Monday, February 13th, the Warrior Basketball team played Williamsburg in a long-awaited rescheduled game. The two teams first faced each other this season on December 19th, with the Warriors winning 90-65.
The game was a challenging match-up for the Pirates. The Warriors were up most of the game. At the end of the first quarter, the Warriors were winning 29-20, while before halftime, they were up 42-31. In the fourth quarter, the game was still promising for the Warriors, who were still up 64-57. The Warriors and the Pirates sat tied with a score of 78-78 as they started into overtime.
Sophomore Owen Koleno made both his free throw shots, putting the Warriors on top with a score of 80-78. However, the Williamsburg coach called for a timeout when the score was 84-83 Warriors. After the break, RJ Royer, one of the lead scorers for the Pirates, shot a three-pointer to bring the Pirates ahead with a score of 84-86. Rowan Gorsuch later made both his free throw shots, making the final score a Pirate win of 84-88.
By the end of the game, Owen Koleno led the team with 20 points, and Kyle Kolesar led the Warriors with 13 rebounds. Kyle Kolesar, a senior, expressed, "we played well all game and just let it slip away from us in the end." Owen Koleno, one of the prominent leaders for the Warriors this season, said, "it's a tough loss. Big crowd and a big rival, it would have been awesome to win, but we have ICCs and Districts ahead so the important thing is to just move on and get ready for those games. I think that was our first overtime game also so we can take something from that game to prepare us for the future."
The team leaderboard for the Warrior Basketball team as they end the regular season and begin the postseason is Joel Evans, scoring 16.3% of the team points and 9.9% of their rebounds. Issac Tiracorda assisted 2.4% of all scored baskets and 3% of their steals.
Overall the Warriors ended their regular season with a 16-6 record, standing as the ICC North and Moshannon Valley League Champions. Although Williamsburg was a tough loss for the Warriors as they wrap up their regular season matches, the level of intensity is essential for them to experience as they head into playoffs. The team will play away on Friday at Claysburg-Kimmel High School against the ICC South runner-up, with a game time of 6:45 p.m.
About the Contributor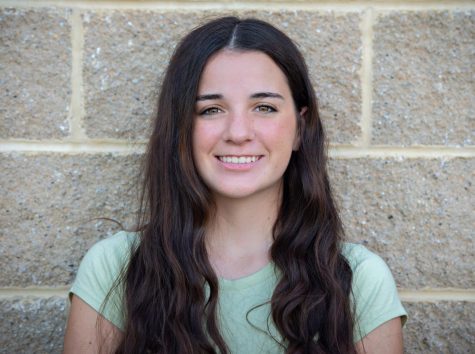 Hannah Betts, Staff Writer
Hi, my name is Hannah Betts. I am a senior at West Branch. I participate in varsity soccer, basketball, and softball. I also am a member of Student Government...