Alumni Watch: Andy Bowen
West Branch graduate Andy Bowen accepts a technology position with the NFL.
West Branch graduate Andy Bowen is the next Alumni Watch feature for recently accepting a unique position. In January, Andy signed on as Senior Manager in Cloud Security for the National Football League.
As a Senior Manager, Andy frequently collaborates with other staff around the NFL to be sure that technology is working smoothly and securely. They manage the cloud through consultations, developing technological solutions, writing policies, and more. During the Super Bowl, Andy and his office held a crucial role in securing the technology to keep the game running.
Andy graduated from West Branch in the Class of 2007. In high school, he participated in several extracurriculars, like football, track and field, Varsity Club, Teen Court, and the National Honor Society. He also held multiple leadership roles as Student Government President and Science Club President. Andy says, "the great staff at West Branch had a profound impact on me," including his coaches, like Mr. Carr and Mr. Mason – who Andy has now coached alongside for the past five years. He also recognizes many of his former teachers, such as Mrs. Viehdorfer, Mrs. Gay, Mrs. Cheryl McGonigal, and Mr. Dennis McCamley.
After high school, Andy enrolled at Lock Haven University, intending to become a teacher. However, upon reevaluating his decision, he changed his focus to technology, an interest he had even at a young age. Andy did not stop at an undergraduate degree as he continued his education to earn his Master of Information Systems from Dakota State University. Over the last 12 years, Andy has held various jobs in Cybersecurity/Information Technology, including his time as a Cybersecurity Engineer at Penn State University and his most recent position as Senior Security Consultant at Amazon Web Services.
The potential for Andy to change positions emerged when a former coworker notified him about the job opening with the NFL. He underwent a lengthy interview process, with four virtual interviews, before being offered the position. Andy explained that interviews are not only an evaluation of the potential candidate but also a chance for the interviewee to gauge whether or not the company is the right fit. Any career can be challenging, and Andy says, with cybersecurity and IT, "things are constantly changing and the pace of change and innovation aren't slowing down."
Now that the NFL is heading into the off-season, Cloud Security's goal is to finalize projects and make any needed modifications before the football season starts back up in August. They will also contribute to the functioning of the NFL Scouting Combine, NFL Draft, and other similar events.
Aside from his work life, Andy is married to his wife Ashlee, and they have three daughters Addy, Ally, and Arry. Accompanying the family is their Siberian Husky named Princess. The West Branch grad is a big sports fan, as he spent 15 years coaching football and track and field at Philipsburg-Osceola, Clearfield, and West Branch. However, Andy will be taking time off from coaching for the foreseeable future. He will continue to work, travel, and enjoy quality time with his family.
Congratulations to Andy Bowen for earning the opportunity to work for the NFL. Warrior Watch and the community applaud his accomplishments and are proud to recognize him as a West Branch Warrior!
About the Contributor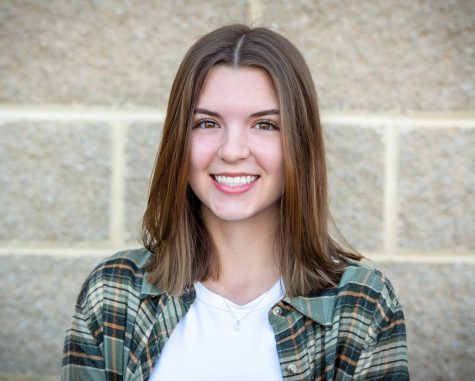 Kaitlyn McGonigal, Editor-in-Chief
Hi, my name is Kaitlyn McGonigal. I am currently a senior at West Branch Area High School. I am involved in Student Government, The National Honor Society,...