Lady Warrior Basketball Season Wrap-Up
Lady Warrior Basketball finishes the 2022-2023 season with a winning record.
After losing in the first round of the District 6 Playoffs, the Lady Warrior Basketball team wrapped up their 2022-2023 season with a 14-9 record.
The Lady Warriors returned their entire team this season, as they had no seniors the previous year. In addition, the Lady Warriors added six new players to the team, giving them the most extensive roster they've had in several years.
The Lady Warriors started their season strong, winning their first three games against Northern Cambria, Mount Union, and Harmony. Unfortunately, Juniata Valley ended the Lady Warriors' winning streak, beating West Branch by 18 points.
After losing another challenging game against Williamsburg, the Lady Warriors picked up the momentum going on another small winning streak and winning their own Holiday Tournament.
The Lady Warriors went on their longest winning streak of five games against Moshannon Valley, Mount Union, Harmony, Northern Cambria, and Juniata Valley. The Lady Warrior Basketball team had not beaten Juniata Valley since February 2013. However, the winning streak lasted only briefly when the Lady Warriors played a challenging game against Bellwood-Antis.
Unfortunately, the Lady Warriors had a rough next few games when they lost to Williamsburg, Glendale, and Bellwood-Antis. After falling to the Blue Devils, the Lady Warriors won their next two games but ended their regular season with a loss against Moshannon Valley.
Entering the first round of districts, the Lady Warriors were the eighth seed and faced Bishop Mccourt as a play-in game to the quarter-finals. The Lady Warriors, unfortunately, did not make it past the Lady Crushers.
Coach Koleno said, "This year, we had a team that expected to in most teams. It was nice to see their confidence grow to get to that point. We are pleased with how the season went, but still not satisfied with how it ended. We will be hungry to get better next year."
About the Contributor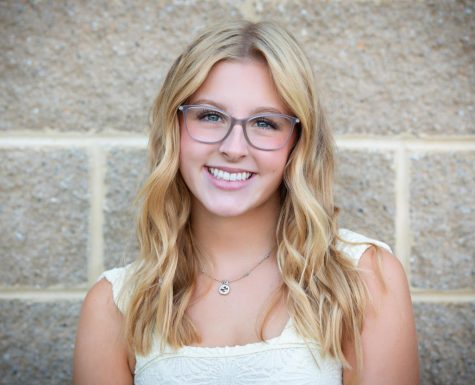 Emily Parks, Staff Writer
Hi! I'm Emily Parks, a senior at West Branch. I participate in varsity soccer, basketball, and track. I am also vice-president of the class of 2023,...