Softball Season Preview 2023
The softball team is in full swing preparing for the 2023 season.
Over the past two weeks, the Lady Warrior Softball team has started preparing for the rapidly approaching season. The Warriors have high hopes for the upcoming season with nine returning letter winners: Hannah Betts, Alaina Royer, Kamryn MacTavish, Greysyn Gable, Brooke Bainey, Carsyn Wesesky, Mallory Graham, Madison Butler, and Makena Moore.
This year the team has to replace two significant components of last year's team after losing them to graduation. Meghan Cantolina and Madison Nelson will be hard shoes to fill, but the talent on the team is ready to step in and fill those roles.
Last season the Warriors ended with an 11-9 record. Sadly the team fell to Claysburg-Kimmel in the first round of district playoffs. The unfortunate ending of the season seemed minimal compared to the great successes the Lady Warriors had in the season. For the first time in almost ten seasons, the Lady Warriors beat Mount Union in a thrilling 10-3 win. Also, the team's appearance in the playoffs was the first time in two years.
There are currently two scrimmages scheduled. The team has one competition planned for Friday, March 17th, against Tyrone and another on Monday, March 20th, against Altoona. The Lady Warriors will start their official season next week, Thursday, March 23rd, at home versus Mount Union. Head coach, Dan Betts, stated, "There is a lot of talent on this team and I am excited for the start of the season, I can't wait to see how far this team can go."
The varsity team has high expectations for the season. Due to the low enrollment in our school compared to other schools in Pennsylvania, the team has moved down to the PIAA Single A bracket.
2023 Lady Warrior Softball Team Roster: 
Seniors:
Hannah Betts
Kamryn MacTavish
Alaina Royer
Juniors:
Carsyn Wesesky 
Madison Butler
Mallory Graham
Brooke Bainey
Greysyn Gable
Jayley Coval
Sophomores:
Chelsey Wesesky
Makena Moore
Layla Thompson
Freshmen: 
Mackenzie MacTavish
About the Contributor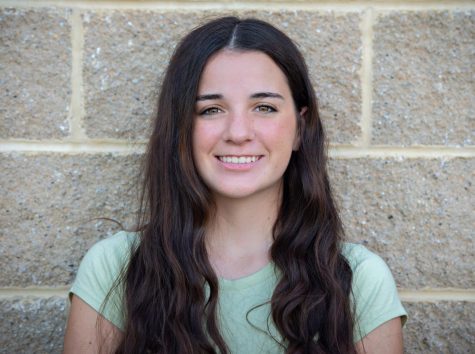 Hannah Betts, Staff Writer
Hi, my name is Hannah Betts. I am a senior at West Branch. I participate in varsity soccer, basketball, and softball. I also am a member of Student Government...