Boys' Baseball Team Secures Two Victories
Warrior Baseball beats Harmony 9-2 and defeats Williamsburg with a 7-0 forfeit.
Heading into the week, the Boys' Baseball team was looking for their first win as they started their season 0-2. On Monday, April 3rd, they took on the Harmony Owls and defeated them 9-2. On Tuesday, April 4th, the boys won against Williamsburg by forfeit. They are now 2-2 on the season.
On Monday, junior Luke Liptak took the mound and pitched a complete game against Harmony. He had a total of 75 pitches and only allowed two runs. The Owls got ahead of the Warriors, scoring a run in the first inning, making the game 1-0. The lead wouldn't last long for the Owls as Isaac Tiracorda took a walk, and sophomore Lukas Colton hit a two-run home run. The Owls struck again in the third inning, making the game 2-1. However, it was the last time they scored.
The Warriors scored the rest of their runs in the fourth inning. Nick Parks, Gavin Rothrock, Coby Kephart, Isaac Tiracorda, and Lukas Colton recorded a hit in the inning. Nick and Gavin started the inning with a single, and Coby Kephart recorded an RBI single as he batted in a run from Nick Parks. Isaac Tiracorda recorded an RBI triple, and Lukas Colton would hit another home run to make the game 7-2.
Sophomore Lukas Colton says, "We came out and played very well. We knew we had a tough pitcher for Harmony on the mound, but we didn't let that get to use. We came out strong and had 10 hits. I myself had a decent game with two home runs, 4 RBIs, and went 2-4. It was an all around great team game and good for our first win."
Luke Liptak finished the game with one walk and five strikeouts. Lukas Colton went two for four with four RBIs and two runs scored. Isaac Tiracorda went two for three with two RBIs, a double, a triple, and two runs scored. Coby Kepart held the team's other RBI.
On Tuesday, sophomore Lukas Colton took the mound against Williamsburg. He pitched three and two third innings, allowing five hits and four runs. Tyler Wilson, Coby Kepart, Nick Parks, and Gavin Rothrock recorded the RBIs for West Branch. The boys would have initially lost the game 6-5 but later discovered that Williamsburg used an ineligible pitcher. The violation resulted in a forfeit win for West Branch; for all forfeits, the score is 7-0.
The Boys' Baseball team will play tonight, April 6th, away against Bucktail at 4:30 p.m. Make sure to wish the team good luck as they strive to keep the winning streak alive.
About the Contributor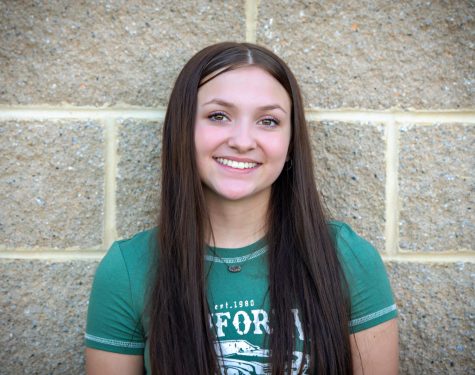 Hayley Wooster, Staff Writer
Hi, my name is Hayley Wooster.  I am a senior at West Branch Area High School. I participate in varsity volleyball, Student Government, and the National...