Lady Warrior Softball Team Ranks First in District 6
The Lady Warrior Softball team is named first in District 6 after a 10-8 win over Penn Cambria.
On Monday, May 15th, the Lady Warrior Softball team traveled to Penn Cambria. The Lady Warriors started strong against the Panthers with a 9-0 lead. They held the lead the whole game and finished with a score of 10-8.
The Lady Warriors were tough offensively, with Greysyn Gable, Kamryn MacTavish, and Makena Moore leading with two hits each. One of Moore's hits was a triple, and her courtesy runner Chelsey Weseskey scored three runs. Mallory Graham added to the scoreboard by hitting a double and scoring three runs. Brooke Bainey got two RBIs. Moore got the job done as she pitched five innings and only allowed eight runs, six on nine hits. To end the night, she struck out seven batters and walked four. MacTavish pitched the last two innings allowing no runs. She only gave up two hits and struck out one. 
Senior Alaina Royer says her motivation throughout the game was "all fight, no quit." Fellow teammate and shortstop Kamryn MacTavish said, "We played pretty well overall, but our bats were all on. Everyone was getting a bat on the ball, which helped us tremendously. We had one rough inning, but then we pulled it together and held them off the rest of the game." Right fielder Hannah Betts said, "We went into the game knowing it was a must-win game for us. It made the difference between being the first seed or falling to fourth. All season, we have played as a team, each person contributing something to each game, and yesterday that showed big time." 
The Lady Warriors are officially done with their regular season games and are awaiting the District 6 Class A playoffs with a record of 17-3. They will start the playoffs at home against Portage, with the first pitch at 4:00 p.m. Make sure to wish the ladies luck as they continue into the postseason. 
About the Contributor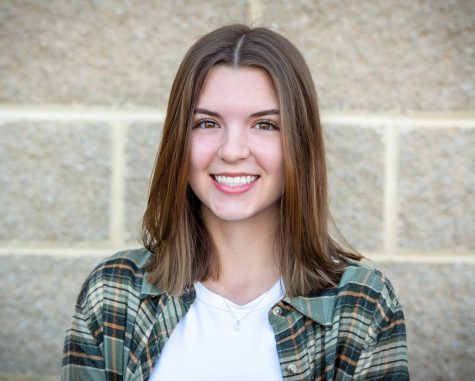 Kaitlyn McGonigal, Editor-in-Chief
Hi, my name is Kaitlyn McGonigal. I am currently a senior at West Branch Area High School. I am involved in Student Government, The National Honor Society,...