Bleacher Creature Feature
We are? West Branch! For 20 years, West Branch football games have been the home of our very own Bleacher Creature. We wrapped up the 2018 season with a bit of history from Bill Williams, a.k.a. the Bleacher Creature.
Several years ago while attending a game against Claysburg-Kimmel, WB was defending a goal line stand. Our cheerleaders began to chant "What do we love?" and the fans replied with "DEFENSE". Mr. Williams decided this was something we should do more often. The next season, we had our mascot.
At first, he was just another fan in the stands. But eventually, the spirit of the Bleacher Creature had taken off.  Mr. Williams says that he's always up for the job, and "the more tired he is, the easier it is." Even in high school the Mr. Williams had such a strong voice. Of course this comes with many good memories and experiences. The Bleacher Creature exclaimed that his favorite game was when West Branch sent Juniata Valley home with a loss in 2002, breaking their undefeated streak.
Plenty of people may wonder how he got his name, and Mr. Williams gives all the credit to his wife Cindy. His face paint is done by the 'Bleacher Creature Kid' Abby Williams. Someday she may take over her father's job. Until then, our Bleacher Creature hopes to cheer us on for as long as he can.
About the Contributor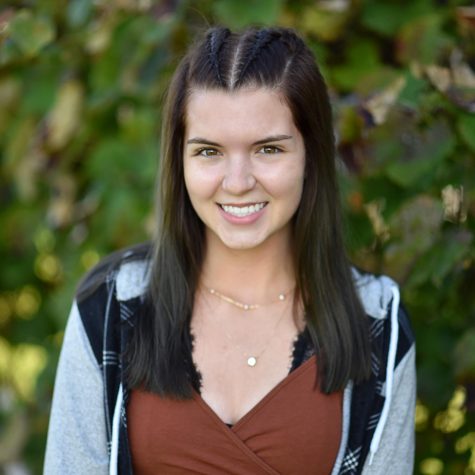 Kaitlyn McGonigal, Staff Writer
Hi, my name is Kaitlyn McGonigal. I am currently a junior at West Branch Area High School. I am involved in softball and Warrior Watch. I hope you enjoy...