Kickoff of Activity Day- New Clubs!
October 15th, the first activity day of the school year was a success! This year we have four new clubs. Two of these are the Chess Club and the WB Rocks club.
WB Rocks is a club advised by Mrs. McGonigal and Mrs. Bollinger. There are twenty-two members. In this club, each student chooses a provided river rock to paint. They write inspiring words or phrases, and hide the rocks for others to find. The goal is to make someone else's day with the quotes and pictures.
The Chess Club is managed by Mrs. Fry and Mr. Hughes. The idea of the club is simply to play chess! Mrs. Fry says that only having six students is ideal, because many of them are still learning to play. She hopes that by the end of the year, everyone knows the game.
Both clubs felt that students were uninterested in their previous clubs, so they decided to shake it up a bit. In fact, before West Branch began activity days Mrs. Fry had her own chess club, inspiring the comeback. WB Rocks is based off of a documentary on Lock Haven University, that Mrs. McGonigal watched. The video mentioned that the college was doing the same sort of activity. Along with Mrs. McG, many people agreed it was a fun idea.
Stay tuned for more on new clubs.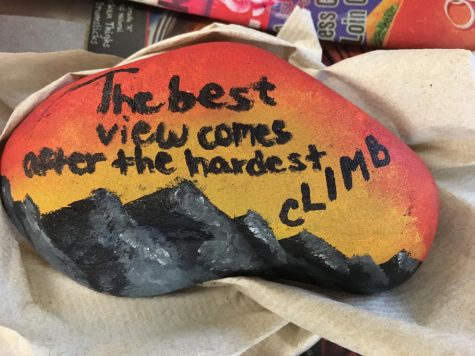 To see more rock pictures, go to @wbrocks on Facebook and @westbranchrocks on Instagram!
About the Writer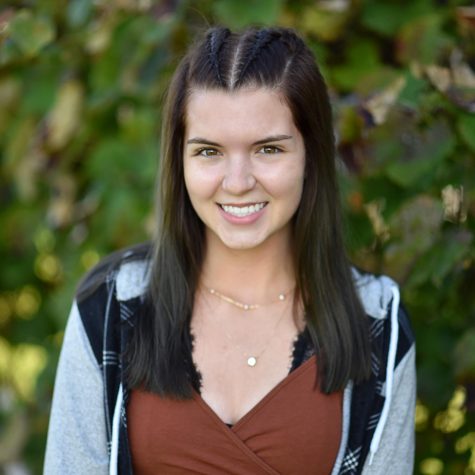 Kaitlyn McGonigal, Staff Writer
Hi, my name is Kaitlyn McGonigal. I am currently a junior at West Branch Area High School. I am involved in softball and Warrior Watch. I hope you enjoy...