The Mad Makers Club
Hang on for a minute...we're trying to find some more stories you might like.
The Mad Makers Club is an activity day club with approximately 18 students which is advised by Mrs. Swisher and Mrs. Gay. Mrs. Swisher said, "Their reason for starting this club is to give students an outlet where they can do experiments they have found online that they don't have time to do in class."  It all began from there. The students are what inspired this club.
One experiment the club members completed was called "Milk Magic".  Students added different colors to milk to see what would happen.  The results were a collage of different colors. A second experiment the students worked on was called, "Wizards Brew".  Students make elephant toothpaste, which is a combination of yeast, dish soap, and other materials.  As the concoction began to rise out of the beaker,  the students added colors creating a really cool circle effect. See pictures below of both experiments.    
Magic Milk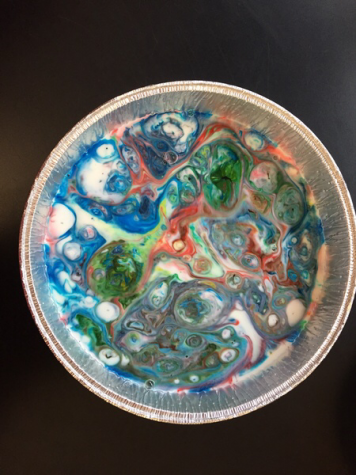 Wizards Brew