District Choir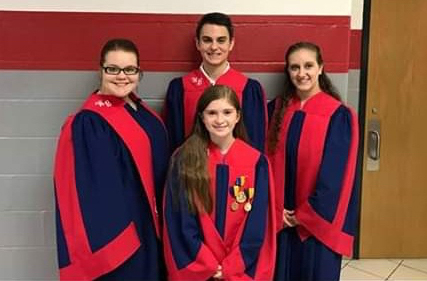 At Clearfield High School, on February 9th, 2019, West Branch HS and Clearfield HS are co-hosting the PMEA District 4 Choir Festival. The students representing West Branch are as followed:
Bethany Coudriet – Alto 1
Kelly Fuller – Soprano 1
Morgan Gomola – Alto 2
Rachel Heitsenrether – Alto 2
Nathan Zetts – Bass 1
Dr. Ryan Beeken, IUP Director of Choral Studies, is the guest conductor of this year's festival. A piece called "The Blue Ridge" will be sung for the first time at this festival. This piece was written specifically for this event. The song was based on a poem written by Harriet Monroe, and the music was composed by Elaine Hagenburg.