The Famous Instagram Egg
Hang on for a minute...we're trying to find some more stories you might like.
2019 has brought many new and interesting things into our year so far. However, the Instagram egg happens to be the most interesting. The Instagram egg is a famous post of an egg uploaded by the Instagram page, "World_record_egg." This post has over 50 million likes, beating the previous record held by the photo by Kylie Jenner of her baby, Stormi Webster. Kylie Jenner's post held the world record with 18 million likes until the famous egg. The "World_record_egg" account posted the egg photo on January 4th, 2019. Over a few weeks, the egg had millions of likes and was a constant conversation. The owner of the account has not revealed his or her identity, but a week ago the egg account posted another egg photo. This time, however, the egg was beginning to crack. Fans and supporters of the egg have theories that once the egg fully cracks, the person behind the account will be revealed. Another post uploaded three days ago by "World_record_egg" was a photo of the egg cracked more. Also, the possessor of the account has strong supporters that he or she named "The Egg Gang." The account has 9 million Egg Gang members. Because of the strong support to the account, the owner created merchandise. T- shirts, sweatshirts, and other articles of clothing are sold online.
About the Writer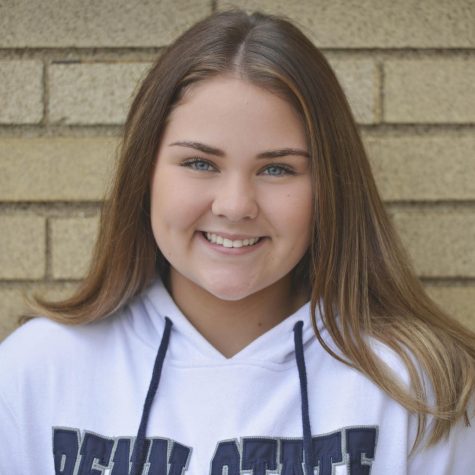 Eleyna Hanslovan, Staff Writer
I am a sophomore at West Branch High School. I am the center mid-fielder and center defender for the varsity soccer team. I am also involved in student...