The Whispering Tree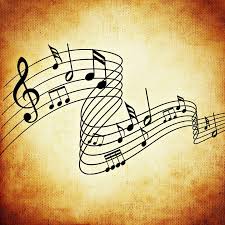 The West Branch Band is playing "The Whispering Tree" for their Spring Concert. It may just seem like a superfluous song but this song packs a lot of meaning.
Ryan Breyley, age twelve, was a member of the Diplomat Middle School Symphonic Band, Cape Coral, Florida. His classmates remember him as a quiet and kind person. He was a friend to everyone, especially handicapped children. He was a thoughtful and caring kid. On Thanksgiving Day 2001, while driving to visit Ryan's grandmother, the Breyleys were involved in a serious ten-vehicle accident. Ryan was the only fatality. A year earlier, Ryan had written this piece for his sixth grade English class.
My Special Place
"My special place is outside in a tree. It is not any old tree. This tree was planted by my dad and me when I was little. Now the tree is a peaceful but not yet full-grown tree."
"The leaves rustle and the wind chimes ring as I rest on the same branch I did before. As I climb up to my favorite spot, I feel as though I am going through a deep jungle I get to a spot and I sit and rest. When I regain my strength, I climb to the top and peer all around."
"Ryan, time to come in." Guess I have to go."
~Ryan Breyley(1988-2001)
These words now appear on a plaque just outside the Diplomat band room, near a tree that was planted by Ryan's classmates in remembrance of him. They placed wind chimes in the branches so that sometimes breezes make the tree seem to "Whisper" in memory of Ryan.
Linda L. Mann, Diplomat School Band Director, commissioned George Farmer to compose The Whispering Tree to honor Ryan's memory.
Jennifer Sproull said " We have had a lot of loss in this community. It symbolizes how we should look at loss. It's hard to look at loss positively because you are looking at an entirely different emotion than grief. But to try to find our comfort in their happiness now since their passing. I don't want to say that it is fitting but when looking at all the loss in this community it is in memory of them.