Disappointing Loss of Teen Court
On February 28, Mr. Matson was informed that Teen Court will no longer be a running program. Nearly 40 students participated and they are in disbelief.
Teen Court was an extracurricular club which students would go to the Clearfield County Courthouse and decide the punishment for other adolescents who were accused of crimes. The program began in 1993, and many schools around Pennsylvania participated. At West Branch, grades 9-12 were eligible to join. If interested, students in 8th grade could also join but were not allowed to be lawyers. West Branch covered six cases within the past two years. Mr. Matson had been the Teen Court adviser since 2005. Since Teen Court took place in the evening, students were able to prepare for cases if they took Mr. Matson's law class. If they did not take his class, they could get a pass signed and go to his classroom.
Throughout the school year, Teen Court had been preparing for a case happening in the second semester. Mr. Matson was in shock when he discovered that the program was canceled. For years, punishment for delinquents would be to partake in community service, which would demolish their criminal record. The other option for the offenders would be to pay a fine and keep their criminal record. As the years progressed, the adolescents began to choose to pay a fine over community service, causing the Teen Court program to struggle. However, the percentage of juveniles committing crimes in the area went down, showing that Teen Court was effective.
At the end of the school year, Mr. Matson would take the Teen Court students on school trips such as visiting Domestic Relations, Children and Youth Services, and a tour of the Clearfield Prison. Now that the club is canceled, many students will not be able to have a real-life learning experience. Mr. Matson says "there was nothing like it."
About the Contributor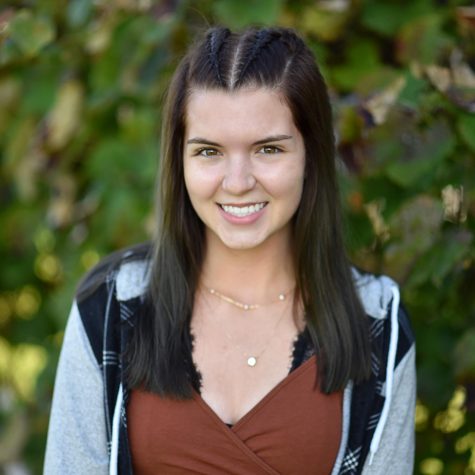 Kaitlyn McGonigal, Editor-in-Chief
Hi, my name is Kaitlyn McGonigal. I am currently a senior at West Branch Area High School. I am involved in Student Government, The National Honor Society,...