Warriors Look to Make a Statement in Clash with Lakeview
Coming off of a 2nd place District 6 Class 2A finish, the Warriors are looking to make their mark on the PIAA State Tournament. The Warriors will face Lakeview, the District 10 3-seed. West Branch has experience against District 10, as each of the Warriors' last three opening round games in the state tournament have been against the District 10 3-seed. In 2015, Kody Trude hit a buzzer-beater to beat Mercyhurst Prep. In 2016, the Warriors lost to West Middlesex in the opening round. Now, the Warriors will once again look to "shock the world" and move on to the Sweet Sixteen.
"I was on the 2016 team as a freshman," Larry Cowder said. "It was a very sad time when we lost to West Middlesex, but for me I knew I still had three years left to get back there. I think that team when I was a freshman and my team now is very different. I think this year we are more connected with everyone and we have an awesome bench that will boost us in every game. I know they will push us farther."
"
This team is very different than the team we had my freshman year. I think this year we are more connected as a unit. "
— Larry Cowder
Larry scored four points during that game, and he is the only player on the team with state-playoff experience. But this starting five has played together for three entire seasons, and are as close on the court as they are off.
"We're more like a family," said Matt Fluck. "Like we started out as teammates with a common goal, but now those guys are like brothers to me. I trust in them and rely on them with anything I need. David and I were always best friends, so we've always been close. The more I played with the other guys, the more we cliqued. We all trust each other on and off the court. Ayden and Larry and John have became really good friends of mine."
"It's a family," Head Coach Danny Clark said. "We all care about each other and want what's best for the team any given night. The bond is what makes us go. I think that's the most important aspect to a team."
The Warriors will look to come together as they have all season long tonight against Lakeview. Tip time is scheduled for approximately 5:30 at Altoona Area High School.
About the Contributor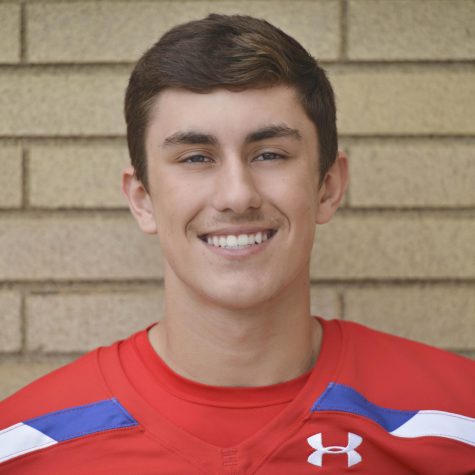 Ayden Gutierrez, Editor-in-Chief

Senior
Quarterback on the Football team
Member of the Basketball and Baseball team
Class President
NHS President
I LOVE sports
I...