Cowder and Clark Win Player and Coach of the Year Honors
Recently, the "Progressland High School Boys Basketball All-Stars" were announced, and Larry Cowder was once again voted as the Player of the Year, his second nomination in as many years. Larry finished the season with 469 points, ending his high school career with 1,485 points. With that total, Larry is now third all-time in West Branch scoring history. Larry averaged a double-double on the year, with 18.0 points per game and 10.7 rebounds per game. He had a double-double in 25 of the 26 games he played in this year.  As good as Larry was on offense, he was a monster on the defensive end. Larry had 73 steals and 49 blocks. Along with this nomination, Larry was named the Moshannon Valley League MVP and was an Inter-County Conference first team selection.
"I feel very honored to have been awarded the Progressland Player of the Year," Cowder said. "It's been a goal for me every year since 10th grade. I credit my coaches and teammates for pushing me everyday in practice to get better and be the best that I can be. What I'm going to miss most about playing at West Branch is just playing with all of my friends and having a fun time while also competing. Basketball has impacted my life in a very positive way. It has shown me that whatever I want in life, I have to work for it and if I'm not willing to put in the work I won't reach my goals."
Coach Clark was named the "Progressland High School Boys Basketball" Coach of the Year. Clark won his 100th game of his career during the season, becoming only the second coach in West Branch history to crack this feat. Clark took a team that went 13-10 and was embarassed in the opening round of the District playoffs in 2018 to an 18-8 team who finished 2nd in the District this season. Clark has now won the award four times.
"It is a very rewarding feeling," Clark said. "It means that your team improved as the year went on and got better from the previous year. That's all coaches ever want out of their teams and players. However, this year was extra special to me. I've had multiple players win Player of the Year. I've been blessed with the commitment from these players and it means the world to me that I get to be apart of it with them. They have all earned it. I'm proud of all of them as I am with every player on those teams. If it wasn't for their teammates it wouldn't be possible. It's a memory they will never forget."
David Guerra was also nominated as a second team All-Star selection.
About the Contributor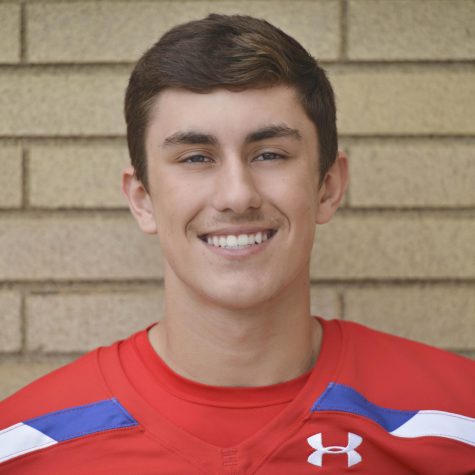 Ayden Gutierrez, Editor-in-Chief

Senior
Quarterback on the Football team
Member of the Basketball and Baseball team
Class President
NHS President
I LOVE sports
I...