Envirothon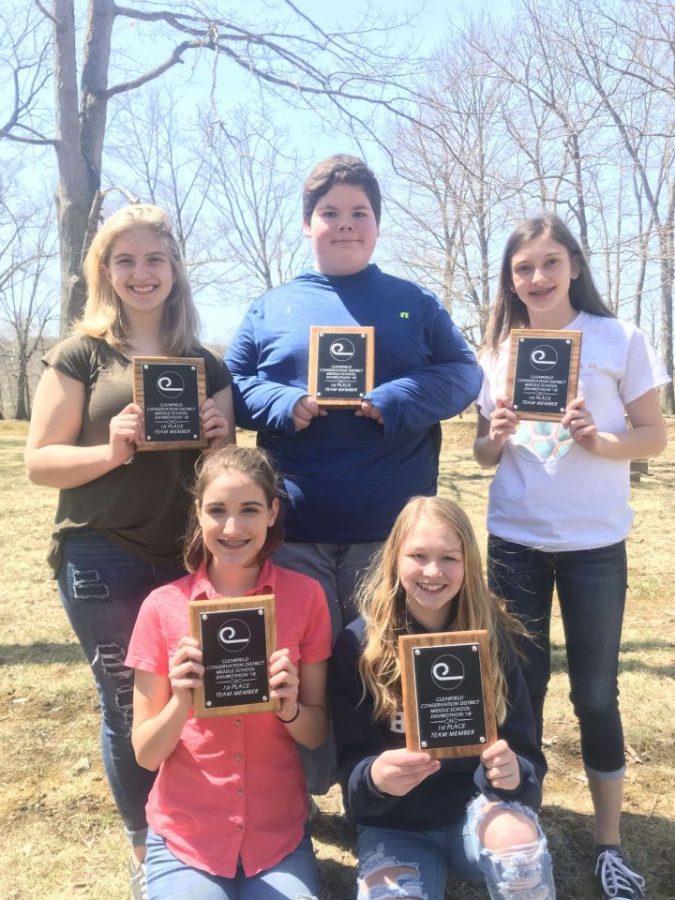 Eleyna, Staff Writer, Assistant Student Editor
April 10, 2019
The Envirothon team has been an extracurricular activity for many years at West Branch and has received many awards for the members' great dedication. Mr. Socash, the adviser of Envirothon, has been with the teams for 14 consecutive years and has led them to several victories. Eleven out of his fourteen years, his teams have won the otter, a prize the most successful Envirothon team, also known as the Environmentals, earns at the county competition.
Each year, before the competition in May, Mr. Socash and his three teams take an educational field trip to Parker Dam on Earth Day. The teams spend the day enjoying a break from school and studying their topics. For the 2019 competition, there are five topics, which are as follows: aquatics, soil, forestry, wildlife, and current issues. Every member of the team is assigned one topic that he or she must thoroughly study and understand for the competition.
Last year, the senior high Envirothon team won counties and proceeded to states. At states, the team placed in the top twenty out of many other amazing Envirothon teams. The junior high team did just as well, being that they won first at counties. Morgan Emigh, an Envirothon member who contributes many aspects to her team, says that she expects her senior high team to win in the upcoming competition because she and her team have prepared thoroughly. Mr. Socash expects for his teams to do just as well at Curwensville High School, where the county competition is located, and bring home the otter once again.