Movie Review: On the Basis of Sex
On the Basis of Sex is a true story based on the life of Ruth Bader Ginsburg (RBG). RBG is currently an Associate Justice of the Supreme Court of the United States. The movie focuses on Ruth's journey as an attorney fighting for equal rights for women.
When RBG(portrayed by Felicity Jones) enrolls to Harvard Law School in 1956, along with her husband Martin Ginsburg (played by Armie Hammer), she is one of only nine women in the entire university. While being parents of their daughter Jane, her story takes a turn when Martin develops cancer. As her husband was to remain on bed rest, RBG attended both her and Martin's classes. After studying at Harvard for two years, RBG decides to transfer to Columbia Law School, to join her husband in New York City.
After graduating first in her class from Columbia Law School in 1959, RBG faced many obstacles in getting a job because she was a woman in a male dominated industry.
When RBG begins her work educating the next generation about fair treatment towards women, she discovers a case that will be the foundation of future landmark cases on gender discrimination. Alongside her husband, RBG creates an argument for Charles E. Moritz, a man denied a deduction on his income taxes for money he paid for caregiver services of his mother. The remainder of the movie centers on RBG's fight against gender inequality through this case.
Does she succeed? You'll have to see the movie yourself.
On the Basis of Sex is rated PG-13, and has a 73% on Rotten Tomatoes. The movie is available for download or to stream now.
About the Photographer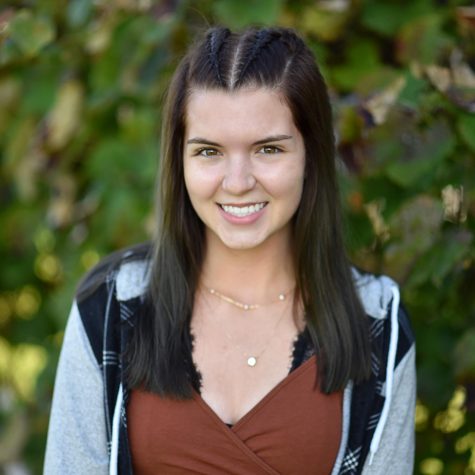 Kaitlyn McGonigal, Staff Writer
Hi, my name is Kaitlyn McGonigal. I am currently a junior at West Branch Area High School. I am involved in softball and Warrior Watch. I hope you enjoy...