And the Award Goes to…The Seniors!?!
The Senior class recently voted for the 2019 senior superlatives. The Annual tradition allows others to see what the students are really like. The Yearbook staff dedicates a whole page in the yearbook. The results have come in, and here are the 2019 Senior Superlatives.
Most Spirited: Mallarie Maines and Gage Thompson
Most Likely to Brighten Your Day: Josh Guerra and Jessica Lannen
Most Creative: Nathan Zetts and Sydney Grey
Most Likely to Succeed: Jen Adams and Quentin Maguire
Class Clown: Hope Hess and John Arnold
Most Likely to be Famous: Julia Herring and Nathan Zetts
Most Competitive: Jake Shaw and Emily White
Funniest Laugh: Rj Callahan and Delaney Cherry
Partners in Crime: Gage Thompson and Terry Smeal
Most Musical: Rachel Heitsenrather and Nathan Zetts
Loudest: Korbin Holliday and Ruthie Betts
Most Changed: Nathan Zetts
Least Changed: Jen Adams
Couple that Should Have Been: Julia Herring and Kyle Myers
Best to Bring Home to the Family: Jen Adams and Mason Bock
Best Dressed: Mason Bock and Carolyn Folmar
Pearly Whites: Emily White and Larry Cowder
Prettiest Peepers: Jess Lannen and Tyler Denochick
Most Athletic: Hailey Prestash and Derek Yingling
Hall Loiters: Beth-Ann Williams  and Matt White
Reckless Drivers: Marina Mann and Josh Guerra
Most Gullible: Matt White and Alyssa Ferguson
Worse Case of Senioritis: Marina Mann and William Brilla
Always Needs a Ride: Gage Thompson and Jess Lannen
Tallest: Larry Cowder
Shortest: Kelly Fuller
About the Writer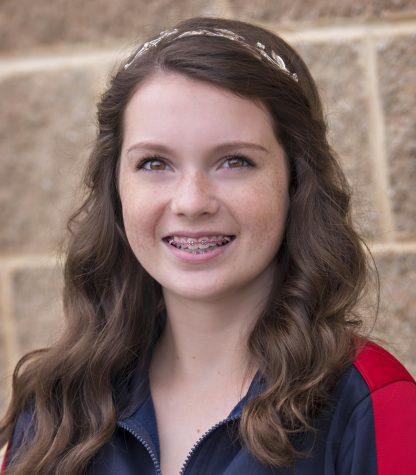 Carrie Fuller, Staff Writer
I am a freshman here at West Branch.  I participate in marching band, newspaper, choir, dance, show choir,  drama, and student government.