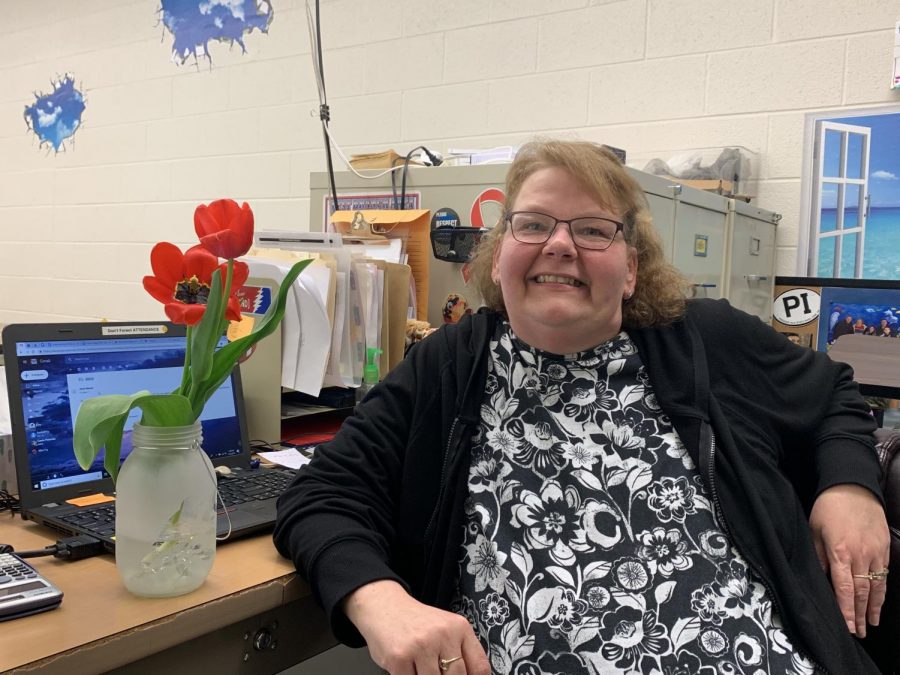 Image/Graphics by Kaitlyn McGonigal
Mrs. Fry
I appreciate Mrs. Fry because she is always there to lend a helping hand to everyone. I can't wait to have you as a teacher next year! Trinity Prestash
One of my favorite teachers is Mrs.Fry. Mrs. Fry is a very helpful teacher and she is the reason I am going to either get proficient or advanced on the Math portion of the P.S.S.A's. I used to be terrible at math and now I feel like I am a lot better at math, than I was last year. I love the way she teaches math and makes it fun for us with the yum box. Thank you Mrs. Fry!
Thanks for everything, making me believe I'll be something some day & you're one of the best teachers for math teacher ever, so thank you for everything. Aubrey Kennedy
You and Socash are my only two favorite teachers. You are awesome. You helped me a lot, and you help other people. You're such a nice, loving person. Sarah Sabol
Thanks for being an inspiration on this year and my life. -your son's best friend
She's my mom. – Sam Fry
You are swaggy swag and a great teacher. You were the best Pre-Calc teacher ever, and you helped me actually learn math cause I'm dumb.  -Nathan Z.
Mrs. Fry is my favorite teacher because she actually teaches you and helps you, unlike the other teachers who just give you a packet and tells you to work. Mrs. Fry lets you stay after school if you ask her if you can stay to get help with your homework, or if you have anxiety on a test like I do she will ask you what she can do to help you get over your anxiety. she is also kind, caring, and has an amazing personality. That is why Mrs. Fry is my favorite.  Breanna Rinehart
I am so thankful for Mrs. Fry. Last year I was so bad at math because I couldn't understand how to do it, but when I went into 8th grade my new math teacher was Mrs. Fry. I was so amazed the first couple of days of class because I was actually understanding the things we were learning. I was so glad when she told us we were going to take notes because that helped me out a lot. She is also very nice because she is willing to put in the time to help students understand math. She helps you with homework in a free period, she does tutoring before and after school, and she texts you on remind just to help you with your work.  Kamryn MacTavish
My favorite teacher would have to be Ms. Fry because she is really nice and she makes us work for things during school. She helps us when needed and she has the yum box. Finally shes a good teacher and treats everyone the same with respect and shes sometimes funny.  Ashley Pierson
Mrs. Fry because she always helps you with anything including math or personal stuff and she always is reliable. She tries very hard to make sure we do our best in her class and makes all of these different things to help us understand the lessons and the lesson were on.  Lauren Coudriet
Mrs. Fry because she is really good at teaching and is funny and makes everyone laugh and her class is fun.  Isaac Musselman
Mrs. Fry is an amazing teacher because she is so caring and humorous, she tries to make the best of her classes and to get us to learn so we can be successful in life. Patience Cox
Some of my favorite teachers this year and last year are Mrs. fry, Mr.socash, Mr.carr. They all make class a lot of fun. Gabe McCamley
Mrs.Fry is one of my favorite teachers because she is caring and she always had fun classes and if you did your homework and were nice to her and good in her class she gave you candy. Landen Pase
Mrs fry she is a great teacher who actually helps and helps people when they need help. Kaleb Sallurday