The Marching Band Needs YOU!!!!!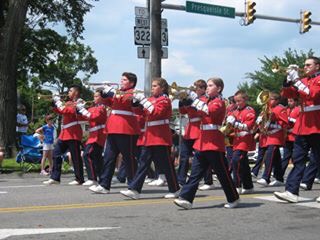 Calling all Musician, Majorettes, and Silks!! The Great West Branch Warrior Marching Band is in dire need of more participants. After graduating 11 seniors the numbers have dropped significantly. It does not matter what you play we need all musicians, doesn't matter what instrument you play! Anyone can learn to twirl we need all of you. Sign-ups are in the High School Office until May 1st anyone 6th-11th grade can sign up. Band Front should look for tryout information in the near future.
The band works hard to perform in various parades throughout the summer such as the Philipsburg Heritage Day's Parade, Curwensville Day Parade, Oceola Fourth of July Parade, and Clearfield Firemen's Parade. Not only does the band perform in parades but when fall comes around they create and perform spectacular half time show for football games and also supports the team from the stands by performing exciting stand tunes and playing the fight song. Looking Forward to seeing the sign-up sheet filled!