A Day in the Life of a Student
Almost all people know what it's like to be a student. This is mainly due because they were one previously. In spite of that, many people do not know what it's like to be a West Branch high school student in the 2018-2019 school year. Student life differs greatly and varies by student. Take a look at how a day in the life of a student goes:
Recently, I sent out a survey with questions about a student's day. The survey has gotten 88 responses.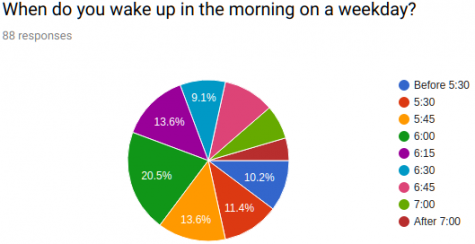 8th Grader Kaitlyn McGonigal says "I wake up at 5:00, it's rough getting up in the morning. I do wish it could be later."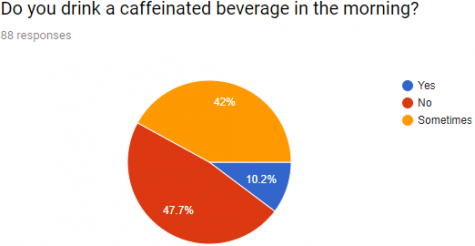 Senior John Arnold gives his thoughts on the topic: "I don't drink a caffeinated beverage in the morning. Caffeine doesn't really have an effect on me. I drink a bottle of water instead."
(For more information on how caffeine affects the body, read my article about caffeine dependence.)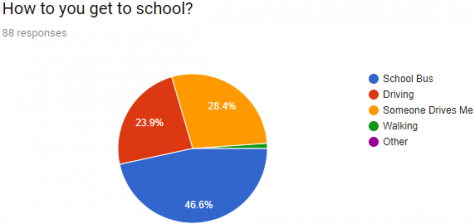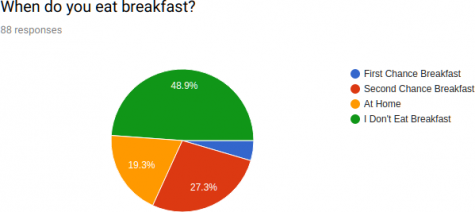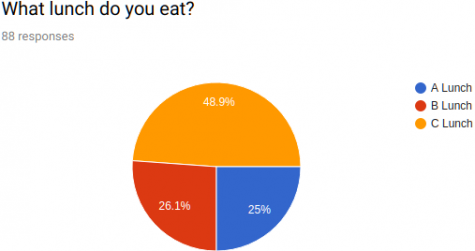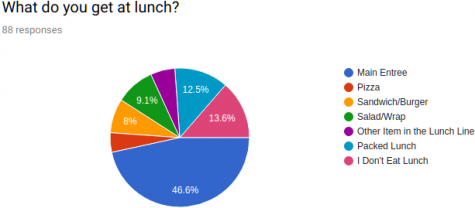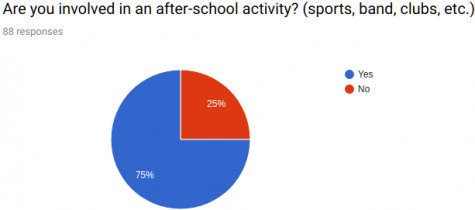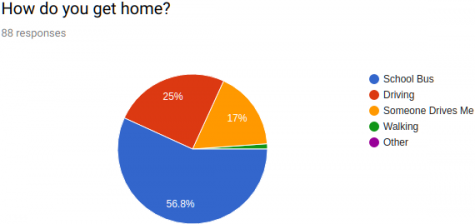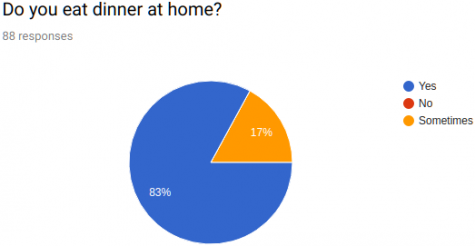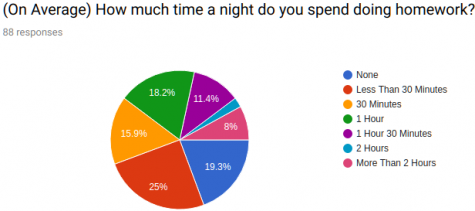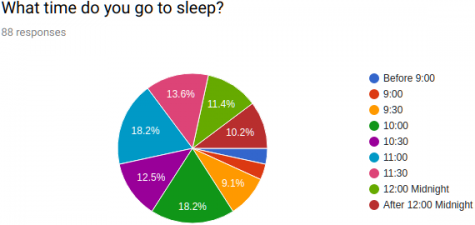 There are some things about the student day that are surprising and should be fixed. First of all, students should get more sleep. The biggest percentage of students wake up at 6:00. The biggest percentage of students go to sleep at 10:00 or 11:30. This averages to about 7 hours of sleep for a student. According to Nationwide Children's, a teen should get exactly 9 1/4 hours of sleep. For more information, read Carrie Fuller's article about sleepy teens.
Another thing that should be fixed about the student day is the fact that 48.9 percent of students don't eat breakfast. According to the Bump, eating breakfast as a teen is very important. This source claims that eating breakfast makes students feel more observant. Also, breakfast helps gain vitamins that make teens' bodies function properly. Protein, carbohydrates, and fiber are a good "kickstarter" for a teen's day.
Sources:
About the Contributor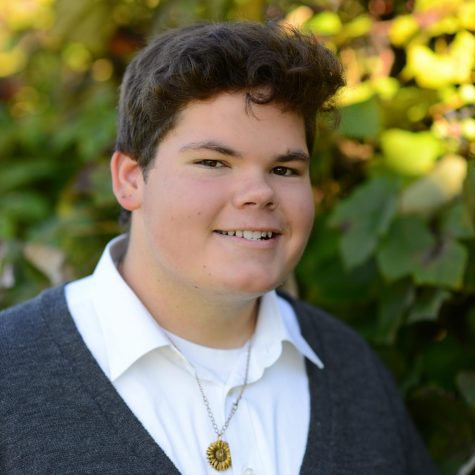 Noah Fry, Assistant Editor
Hi! I'm Noah, and I'm a senior here at West Branch. I am involved with many of the arts, including band, choir, and drama. I am also involved in other...