You've Got A Golden Ticket!
The Community Arts Program (CAP), formerly SYT, is presenting Willy Wonka as its summer show. The show dates are July 19 & 20 @ 7pm, and July 21 @ 2pm. The show will be held at the West Branch auditorium. Tickets for children (12 and under) are $6 and adults are $8.
Willy Wonka tells Roald Dahl's classic story of a poor boy, Charlie, who wins a contest to see a once-in-a-lifetime tour of Willy Wonka's Chocolate Factory. However, Wonka's factory is no ordinary one. The contest winners, along with their parents, will see the many wonders of Wonka's factory, and the surprises it has to hide.
CAP is a program run through the Moshannon Valley YMCA. It is a community theatre for school-age children. Many students around the Moshannon Valley area, including West Branch students (and alumni), participate in the program. Lara Sharpless leads the program and directs the show. Some previous shows from CAP include Elf the Musical, Shrek the Musical, and Alice in Wonderland JR.
West Branch students and alumni featured in the production are:
Jack Danko as Grandpa Joe
Bethany Coudriet as Mrs. Gloop
Taylor Myers as Veruca Salt
Carrie Fuller as Violet Beauregarde
Allie Danko as Mrs. Beauregarde/The Candy Man
David Shirokey as Mike Teavee
Kelly Fuller as Phineous Trout/Oompa Loompa
The cast will be performing at Heritage Days at Philipsburg on Friday, July 12 @ 6pm. They will be performing some songs from the production.
For show information and tickets, call the YMCA at (814) 342-0889, or visit www.ymcaocc.org. We hope to see you there!
About the Contributor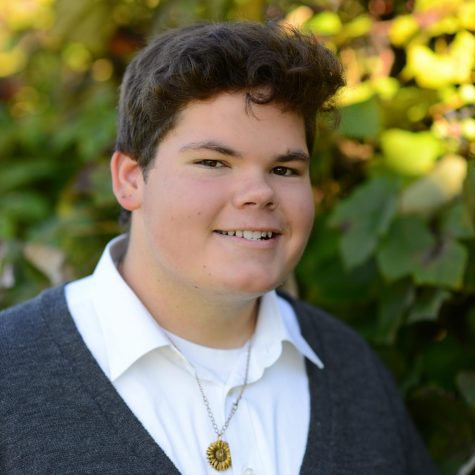 Noah Fry, Retired Staff
Hi! I'm Noah, a West Branch alumnus from the Class of 2022. I was involved with Media Arts for all four years of high school, from 2018 to 2022. I currently...