Girls' Soccer Season Preview
Allport – The West Branch Area Lady Warriors soccer team will be opening up their season on Saturday, August 31st in their 2nd annual Kickoff Tournament. The game will be played at the West Branch soccer field with their first game at 9 a.m. followed by a Moshannon Valley vs. Huntington game at 11 a.m. The Lady Warriors will play again on Saturday in either the 3rd place consolation match or the championship, the time will be determined based on the first game.
Season Outlook 
All eyes are on the Lady Warriors soccer team this year after qualifying for districts and successfully making it to the finals two years in a row. The team's success has dramatically increased since head coach Angie Fenush and assistant coach Alicia Lutz stepped up to the varsity position.
This year the Lady Warriors roster will look dramatically different after losing 10 seniors from last year's roster. Despite the team's young age, they all come in with a great deal of experience from last year. Each girl brings a different talent to the team and will be able to contribute greatly on the field. The team will be led by juniors and returning starters Sarah Betts and Trinity Prestash followed by a large group of sophomores. 
Returning Starters
2 Trinity Prestash (F) Jr.
4 Olivia Stavola (D) So.
7 Mariah Hayles (D) So.
25 Sarah Betts (GK) Jr.
Starters Lost
6 Morgan Emigh (F) Grad.
8 Janessa Huff (D) Grad.
9 Emily White (D) Grad.
13 Jen Adams (M) Grad.
14 Julia Herring (M) Grad.
15 Delaney Cherry (M) Grad.
35 Shannae Fetterolf (D) Grad.
Up Front
The Lady Warriors are coming back looking strong offensively returning last year's leading goal scorer Trinity Prestash who scored 25 goals on the season. Joining her upfront will be Olivia Straka who had 5 goals her freshman season and is looking to capitalize on the new opportunities that will be given to her this year. Joining them will be sophomore Katlyn Folmar and freshman Emmie Parks, both will also see some playing time in midfield. The Lady Warriors have not struggled to find the back of the net averaging 3.1 goals per game last year and look to return with the same firepower again this year.
In the Midfield
Once again the Lady Warriors are returning strong wings who received great experience in their freshman season. Lauren Timblin had 6 goals last year and was able to beat players 1v1 and send in crosses to the forwards who were waiting in the box. Joining Timblin on the wing will be Anna Diviney who proved throughout the spring season that on a fast break she can deliver perfect balls to the feet of Prestash and Straka. In the central midfield position, Eleyna Hanslovan, Hannah Betts, and Madison Kephart will be working not only defensively but will also be in charge of pressuring the ball upfield and delivering assists to the forwards and wings. 
On Defense
On defense, the Lady Warriors will be returning the least amount of experience. The only returning defender is Olivia Stavola who came out her freshman year working in center and outside defense for the Warriors shutting down many potential threats. Joining her this year will be the first time varsity players Olivia Blasko, Leah Heller, Alaina Gormont, and Paige Washic. Also playing on defense this year will be returning starter Mariah Hayles. The defenders have been working hard in the offseason to prove that age doesn't matter and are looking ready to shut down anything before it gets to keeper Sarah Betts. Last year Betts proved game after game that she is capable of making the game-winning saves, and last year racked up 89 saves, 4.5 saves per game.
About the Contributor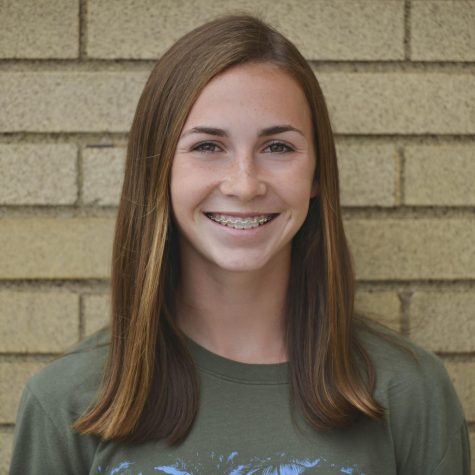 Trinity Prestash, Staff Writer
Hi I'm Trinity Prestash. I'm a senior at West Branch Area High School. I play soccer and track for the school. I also play soccer on a club team called...