Lady Warriors Tie Everett 1-1 in Overtime Thriller
Allport- The Lady Warriors tied Everett 1-1 on Thursday, September 5th. The game was back and forth between Everett and the Lady Warriors and both teams were held scoreless for the entire first half and part of the second half. Everett was able to score about midway through the second half when Kaitlyn Maxwell was able to get a ball in through the midfield beating the Lady Warriors defense and getting a shot on net. After the Lady Warriors went down 1-0 the intensity clearly picked up as they were determined to not let the game end in a loss. Luckily after multiple offensive runs the Lady Warriors were able to receive a corner kick shortly after Maxwell's goal. Anna Diviney took the corner kick sending a perfect ball right to the feet of Trinity Prestash who was able to volley the ball into the back of the net. Now with the game at 1-1 the Lady Warriors had to play defensively not letting Everett score but also offensively trying to score to win the game.
Minutes later, the Lady Warriors were awarded another corner kick and were looking to make the score 2-1. Once again Diviney was able to send in a ball to Prestash who headed the ball into the back of the net. But unfortunately for the Lady Warriors,  the goal was called back for a penalty. The rest of the game was back and forth, and with multiple opportunities. Lady Warrior, Sarah Betts was able to shut down Everett's shots and keep the score 1-1. Both teams played two 10 minute overtimes and with the score still at 1-1 the game ended in a tie.
The Lady Warriors are now 1-1-1 on the season and will be back in action on Tuesday, September 10th at Northern Bedford and will also play rival Moshannon Valley on Thursday, September 12th.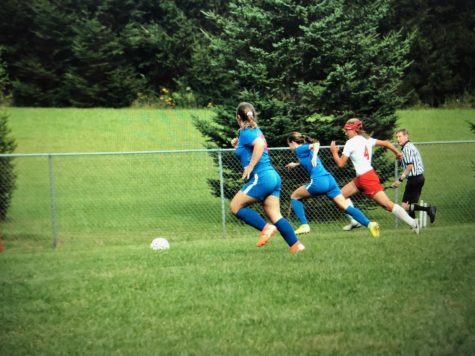 About the Contributor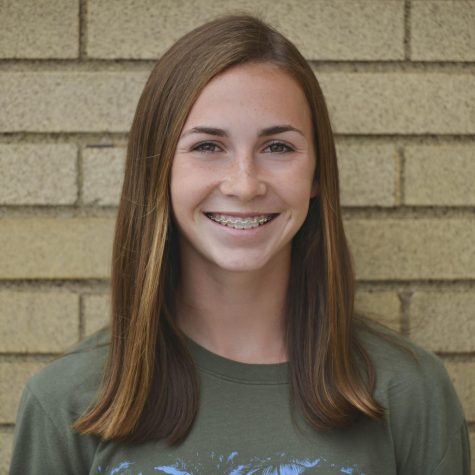 Trinity Prestash, Staff Writer
Hi I'm Trinity Prestash. I'm a sophomore at West Branch Area High School. I play soccer, basketball, and track for the school. I also play soccer out of...