Male Athlete of the Week
Justin Mulhollem has been selected as West Branch's Athlete of the Week for the week ending 9/8/19.  Justin received top overall finisher at last week's meet at Williamsburg, beating the second-place runner by a minute and 27 seconds. At the Big Valley Invitational on August 31st, Justin was a medalist, finishing the race in 13th place.  No only was the invitational Justin's first race of his cross country career, but he also set a respectable personal record with a time of 19:55.  Coach Jane Catanzaro praises Mulhollem's effort.  "His desire, drive, and determination to get better shows up not just in races, but in practice.  He is continually working to do better.  His work ethic bleeds over to his teammates."
Cheer Justin and his teammates on at their next meet against the Mountaineers of Philipsburg-Osceola on September, 12th at 4 pm in Philipsburg.
Facts about Justin:
Grade:  11
Parent's Names: Kristy Taylor & David Mulhollem
Why did you join Cross Country:  I have a chance to try and not sit on a bench
Sports he plays: Cross Country & Track and Field
Favorite food:  Tacos
Favorite TV Show: The Walking Dead
Favorite Song: Play it Again by Luke Bryan
Favorite Hobby: Running
Plans after graduation:  Go to the Air Force and become a carpenter
About the Writer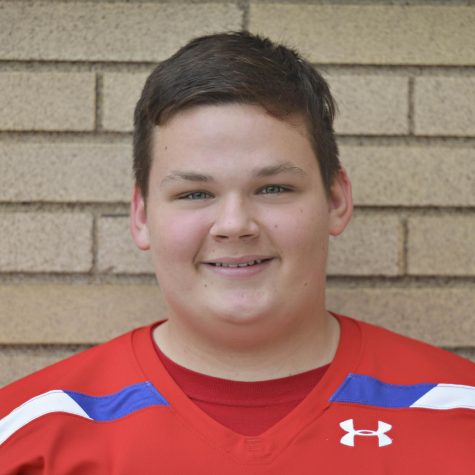 Samuel Fry, Staff Writer
Hello! My name is Samuel Fry and I am a freshman at WBHS. I play football and help out with the newspaper.