Warriors Fall to 0-3 with Loss to Bulldogs
Hang on for a minute...we're trying to find some more stories you might like.
Claysburg-Kimmel- The Warriors traveled to Claysburg-Kimmel on Friday and brought back home a 39-13 loss. The Warriors got the opening kickoff but went three-and-out to start the contest. On the next drive, Claysburg faced fourth down twice. They converted both times on their way to the game's first touchdown. The Warriors responded with a lengthy drive of their own. After multiple first downs, the Warriors were set up with first and goal. Quarterback Ayden Gutierrez ran up the middle but fumbled the ball. A Claysburg defender picked it up and went all the way for a Bulldog touchdown. Just like that, it was 12-0.
That would be the story of the night for West Branch. The offense was able to sustain long drives, they just couldn't capitalize on their opportunities. An interception in the red zone and a dropped touchdown on fourth down prevented two more possible scores for the Warriors. On defense, the Warriors couldn't stop the run game of the Bulldogs. At the half, Claysburg led 32-0.
Claysburg came out of the half ready to go, nearly taking the opening kickoff back to the house. The Warriors were unable to stop them, as they scored to go up 39-0. However, West Branch didn't allow another second-half point. Early in the fourth, Ayden Gutierrez scored on a quarterback sneak to put the Warriors on the board. The teams went back and forth with little action, but right as time was expiring, Landen Pase scored his first career rushing touchdown to notch the final at 39-13.
"We have to fix our mistakes on offense," junior Tanner Rice said. "Up-front, we have to execute on every down. We came out with more energy in the second half. Coach Smeal really awakened us about what it means to have Warrior Pride. We all seemed to take that to heart. Now, we just have to put a complete game together."
West Branch (0-3) hosts Glendale (2-1) this Friday.
BOX SCORE:
Score By Quarters
CK- 12  20 7  0= 39
WB- 0    0 0  13= 13
Individual Statistics
Passing:
Ayden Gutierrez 10-of-19, 110yds., 1 INT
Rushing: 
Will Herring 9-25
Aidan Kephart 9-10
Ayden Gutierrez 6-5
Landen Pase 5-21 (1 TD)
Derek Browne 1-0
Jackson Croyle 2-0
Receiving: 
Camden Kopchik 3-62
Eddie Dale 3-29
Will Herring 3-12
Owen Graham 1-10
Travis Rothrock 1-7
About the Contributors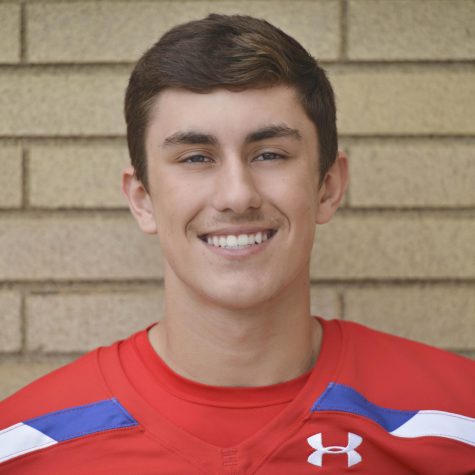 Ayden Gutierrez, Staff Writer

Senior
Quarterback on the Football team
Member of the Basketball and Baseball team
Class President
NHS President
I LOVE sports
I...