October Wallpaper Contest
As of the new school year, the West Branch technology department has established a monthly contest for technology-interested students to create an image that will be displayed on every West Branch student's laptop background. Anyone among ninth through twelfth grades can enter into this contest each month and will have a chance to have his or her image as the student's laptop backdrop. The deadline for the October submission is the 28th of September. Read below for more specific information on this contest.
What are we looking for? 
Photography – We are looking for photography submissions that are related to West Branch Area School District, the community, or the natural areas located in our district and surrounding areas.
Digital Art – We are looking for digitally created wallpapers. These can be nearly anything but should be somewhat related to the school, e.g. school colors, logos, events, etc.
~In both cases, having a WB logo isn't required, but would be preferred~
Specifics:
Minimum Image Size: 1920 x 1080
Maximum File Size: 10 MB
Things to consider when creating and submitting:
Original Content – Do not plagiarize, steal art, or use other artist content as your own without proper permission.
Quality – You'll want to avoid upscaling images or low-quality images. Setting a low-resolution image as a wallpaper will cause pixelation, and not be pleasant to view.
Contrast – The wallpaper should have good contrast with basic things such as desktop icons, taskbars, and widgets.
Simplicity – The wallpaper should not be too "busy" or distracting. A simple wallpaper design will almost always be better than a complex wallpaper.
If you are uploading a photo with any people in it YOU MUST HAVE WRITTEN PERMISSION from EVERYONE included in the photo. Public events, such as sporting events, are excluded from this.  According to Pennsylvania law,  It's permissible to take photographs of people in public places where they have no expectation of privacy. Photographing people on private property or without their knowledge or consent is a violation of the state's privacy laws.
A zipped file with all of the permission forms can be added to the form during submission.  If you do not have a way to scan files, you are welcome to drop off your sign permission forms at the Tech Department, room 142.
About the Contributor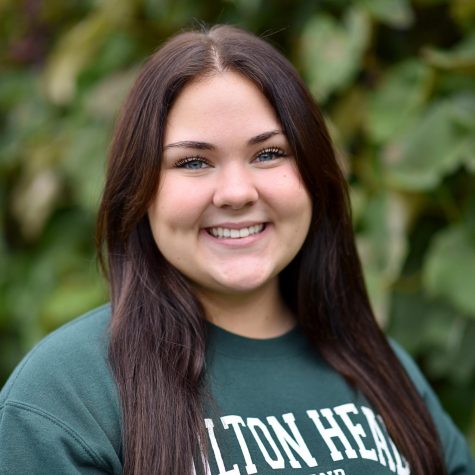 Eleyna Hanslovan, Editor-in-Chief
Hi, my name is Eleyna and I am a senior at West Branch High School! I am a center defender for the varsity soccer team and I participate in throwing events...