Lady Warriors Defeat Bishop Guilfoyle 10-1
Morrisdale- The Lady Warriors wrapped up the week going 3-0 and defeating Bishop Guilfoyle 10-1. The Lady Warriors started off fast giving constant pressure to Bishop Guilfoyle's backline and to their keeper. Lady Warrior Trinity Prestash was able to make the score 1-0 early in the first half with a quick shot after receiving off of a goal kick. Soon after Prestash passed forward to Emily Parks who was able to take it to the net before passing back to Prestash who later scored on the play. Once again the Lady Warriors got in behind the defense to make the score 3-0. The pressure continued but this time was Lauren Timblin who was able to receive and turn quickly scoring on a shot from outside the box. Bishop Guilfoyle finally got an opportunity after the Lady Warriors got called for a foul inside the box. The marauders were able to convert their penalty kick making the score 5-1. Lady Warrior Mariah Hayles was also able to get in on the scoring action taking a free-kick from just outside the box. 
After a good start, the Lady Warriors did not stop getting many opportunities to score again early in the second half. Finally, the Lady Warriors received a corner kick; Hayles took the kick sending a perfect ball right into the middle where Prestash was able to get a head on it. The pair worked again on a corner kick to score another goal. Parks was able to get a clean shot at the net and was able to convert making the score 9-1 for the warriors. Olivia Straka would end the scoring for the Lady Warriors after converting her penalty kick. 
The Lady Warriors will play again on at Philipsburg-Osceola at 5 p.m. They have now improved to 8-2-1 on the season.
About the Contributor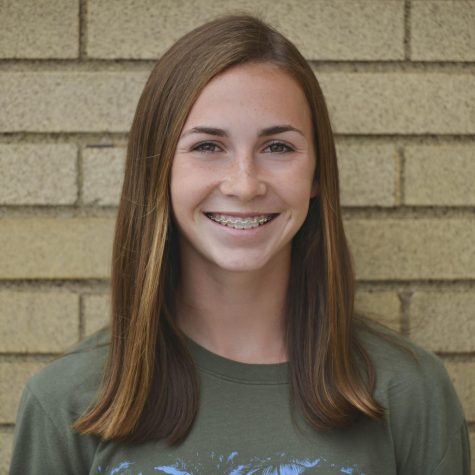 Trinity Prestash, Staff Writer
Hi I'm Trinity Prestash. I'm a sophomore at West Branch Area High School. I play soccer, basketball, and track for the school. I also play soccer out of...