Blue-Devils Rout Warriors 50-14
Bellwood- The Warriors knew that traveling to 10th ranked Bellwood-Antis and coming away with a win would be no easy task; yet West Branch didn't back away from the challenge. After trailing 21-0 early, the Warriors went on a run. Ayden Gutierrez found Eddie Dale for a 79-yard touchdown to get West Branch on the board. Sarah Betts was 2-2 on the night in PAT's. On the ensuing drive, Camden Kopchik intercepted the Bellwood quarterback and put the Warriors in substantial field position. Although the Warrior offense failed to do anything with this drive, they would get another opportunity shortly after. West Branch would elect to punt on fourth down. The Blue-Devil return man dropped the punt and Will Herring fell on it. However, a warrior interception would spoil the extra opportunity.
The rest of the half was all Bellwood. They would score twice more to go up 37-7. The third quarter showed no change in momentum, as the Blue-Devils scored twice more. The Warriors were able to find paydirt once more late in the year, as Herring found the endzone for the fourth time this season. Noah Hoffner hauled in a 37-yard reception that set up the score. Hoffner caught three passes for 56 yards.
Neither team scored in the fourth. Most of the quarter was played by the JV squads. The final would be set at 50-14.
"We've just got to be better," Aidan Kephart said. "We are giving up too many points on defense. It's time for some of us to step up and make some plays."
West Branch (1-6) hosts Williamsburg (0-7) this Friday.
Box Score:
Score By Quarters
WB- 0     7    7  0= 14
BA -21   16  13  0= 50
Individual Statistics
Passing:
Ayden Gutierrez  8-of-23, 155 yds., 1 TD, 3 INT
Jackson Croyle 1-0f-3, 4 yds.
Rushing:
Will Herring 9-58, 1 TD
Aidan Kephart 3-10
Ayden Gutierrez 2-(-2)
Kayden Grubbs 1-10
Receiving:
Eddie Dale 2-93, 1 TD
Noah Hoffner 3-56
Trenton Bellomy 1-4
Will Herring 2-2
Travis Rothrock 2-1
About the Contributor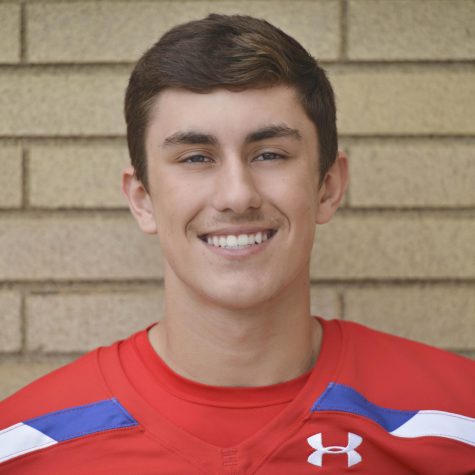 Ayden Gutierrez, Editor-in-Chief

Senior
Quarterback on the Football team
Member of the Basketball and Baseball team
Class President
NHS President
I LOVE sports
I...