Homework: Is it Harmful?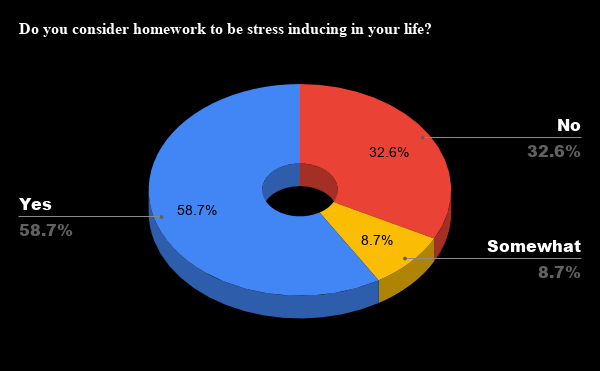 Homework is deeply rooted in the education system, and for homework to be such a huge phenomenon, it was undoubtedly supported by some benefits that educators recognized and utilized. Homework as the Job of Childhood explains how homework can be helpful, as it encourages discipline, time management, and communication skills. Homework also gives students the option to study in a peaceful environment. There are some upsides to homework, but do the pros really outweigh the cons? According to Professor Kevin C. Costley in Does Homework Really Improve Achievement? homework just adds unneeded stress to a student's life. Homework does not seem to be too popular at West Branch either, with 58% of students thinking they should only have 0-20 minutes of homework per night. However burdensome homework may be, it is undeniably a part of our education-based society, is it really all bad?
"The eight hours we have in school should be enough time for the teachers to teach us."
According to the Warrior Watch article Sleepy Teens: An Epidemic, seniors get an hour and a half less sleep on a school night than on a non-school night. Furthermore, the National Heart, Lung, and Blood Institute says that sleep improves physical, mental, and emotional health. According to one West Branch student: "It's hard to do that much homework. I have a job and need more time to sleep. I only get about five hours". This is not an isolated case, as short sleep schedules seem the norm for students. Students simply cannot fit so many things into their schedules with homework added on top of that. Students must get their sleep, and homework is a big reason why according to Stanford University more than 87% of teenagers don't get the recommended amount of sleep.
In conclusion, West Branch and the education system as a whole should rethink and rebuild the homework system because students just don't have enough time for sleep, extracurricular activities, and jobs.
About the Writer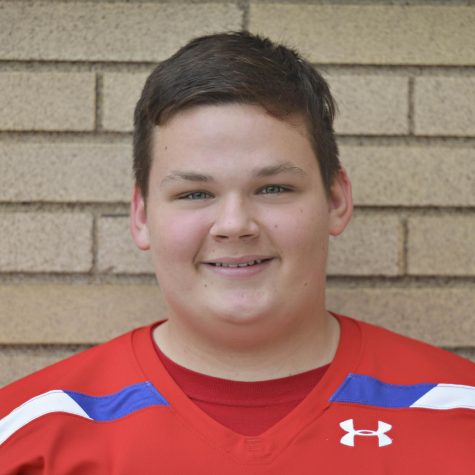 Samuel Fry, Staff Writer
Hello! My name is Samuel Fry and I am a freshman at WBHS. I play football and help out with the newspaper.