Warriors Win in Night of Broken Records
Hang on for a minute...we're trying to find some more stories you might like.
Allport- On a night that saw multiple records shattered, a hungry Warrior offense put on a show en route to a 37-8 victory at L.T Drivas Memorial Field. For the first time all year, the Warriors were able to establish both the passing attack and the rushing attack. Will Herring was able to create havoc on the first drive, running right down the throat of the Blue Pirate defense. Herring rushed for 47 yards on the drive, capping it off with a 1-yard score. A rare miss from Sarah Betts made it 6-0 West Branch. On the ensuing drive, Noah Hoffner delivered a big hit that forced a fumble, which was recovered by the Warriors. On the following play, Ayden Gutierrez hit Hoffner in stride for a 64-yard touchdown. Gutierrez was recognized before the game for breaking the single-season passing yards record at West Branch, and Hoffner broke the single-season recieving yardage record with the 64-yard score.
"I was pretty excited when I found out," Hoffner said. "It's very cool though, I think it is a testament to how hard our offense has worked. Our line has given Gute enough time to make the right read, and he has given me the chance to make some plays. It's a very accomplishing feeling."
Williamsburg put a drive together following the Warrior touchdown, marching down the field on a 13-play drive. Williamsburg faced a fourth-and-goal on the West Branch five-yard line. Williamsburg's quarterback looked for a receiver in the corner of the endzone, but the pass was intercepted by Will Herring and returned 60-yards to the Williamsburg 40-yard line. On the next snap, Gutierrez hit Eddie Dale deep downfield for a 40-yard score. Still in the first quarter, West Branch led 20-0. West Branch was active on the defensive end as well, causing multiple turnovers. Camden Kopchik recorded two interceptions, Herring tallied an interception, and Dale, Ethan Yingling, and Jackson Croyle all recovered a fumble.
Aidan Kephart scored his first touchdown of the season on the next Warrior possession to put West Branch up 27-0. Midway through the first half, Williamsburg found paydirt via a 20-yard passing touchdown. The Blue Pirates went for two and converted, leaving the score at 27-8. West Branch marched right back down the field, and after three plays of failing to score from inside the Williamsburg 10-yard line, Sarah Betts kicked her first career field goal to put the Warriors up 30-8 at the break. Despite the early PAT miss, Betts was 4-5 with PAT's on the night. For the first time all year, West Branch scored points on every single drive in the first half.
Big plays benefited West Branch all night long. Hoffner caught five passes for 131 yards, Dale hauled in three passes for 92 yards, and Travis Rothrock had two catches for 65 yards, with one coming off of an audible that saw Rothrock streak down the field for a 57-yard gain. Rothrock's big gain would set up the Aidan Kephart score.
The third quarter brought about a defensive show, with neither team scoring points in the frame. West Branch had some promising drives, but drops and penalties plagued the Warriors in the third quarter. On the defensive side, West Branch continued to stuff the Blue Pirates. Williamsburg tried to rely on trick plays to climb back into the game, but the Warrior defense was discipline and prepared.
The fourth quarter was the Will Herring show, as he ran up and down the gridiron while the Warriors attempted to run the clock out. Herring rumbled and stumbled his way into the endzone once more from 40-yards out to set the final at 37-8.
"It felt good to finally break loose," Will Herring said. "Our line did a great job opening up some holes for me to run through. Overall, we probably had our best night running the ball."
West Branch (2-6) travels to Northern Bedford County (5-3) this friday.
BOX SCORE
Score by quarters
WB 20  10  0  7=37
W    0    8   0   0=8
Individual Statistics
Passing:
Ayden Gutierrez  11-of-21, 295 yds., 2 TD
Rushing:
Will Herring 16-117 (2 TD)
Aidan Kephart 3-23 (1 TD)
Ayden Gutierrez 4-29
Derek Browne 5-7
Kayden Grubbs 2-14
Jackson Croyle 1-4
Receiving:
Noah Hoffner 5-131 (1 TD)
Eddie Dale 3-92 (1 TD)
Travis Rothrock 2-65
Trenton Bellomy 1-7
About the Contributors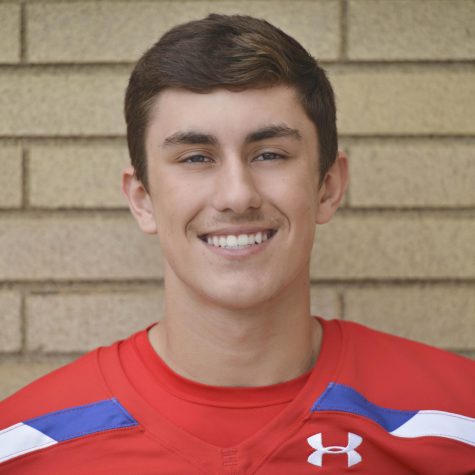 Ayden Gutierrez, Staff Writer

Senior
Quarterback on the Football team
Member of the Basketball and Baseball team
Class President
NHS President
I LOVE sports
I...