Lady Warriors Advance to District 6 Finals
Philipsburg- The Lady Warriors defeated Bishop Guilfoyle 6-2 in the District 6 semi-finals on Thursday, October 24th. The game was back and forth with each team getting equal opportunities and chances to give their team the lead. At the 25th minute mark, the Lady Warriors were able to find the back of the net when Lauren Timblin slipped a ball in behind the defense, giving Trinity Prestash room to run onto it and score. Bishop Guilfoyle was able to bring pressure after the first goal, but they were unable to convert on any opportunities. It took the Lady Warriors almost 20 minutes to score again; Anna Diviney took a corner kick and, with a bad clear by the BG defense, the ball went to the feet of Mariah Hayles, who passed the ball to Prestash who made the score 2-0 at the half. It didn't take the Lady Warriors long to add to their lead when Leah Heller took a throw-in to Prestash who was able to take a few touches and add to the score only 5 minutes into the half. The game wasn't over yet. The Marauders began to make a comeback scoring shortly after Prestash's goal to make the score 3-1. The Lady Warriors ended the momentum with Hayles scoring off a direct kick after receiving a hard foul. The pressure was relentless by the Lady Warriors with Prestash passing a ball to Emily Parks who scored to make the score 5-1. Then only seconds later Eleyna Hanslovan played a ball from the back out of a defensive position to Prestash which made the score 6-1. The last score would be by Bishop Guilfoyle with only seconds left in the game.
The Lady Warriors will be back in action on Wednesday, October 30th at PO Turf Field at 6 pm to compete for the District 6 title against rivals Moshannon Valley. There will be a sign-up sheet in the office for a fan bus for students; there is no cost.
About the Contributor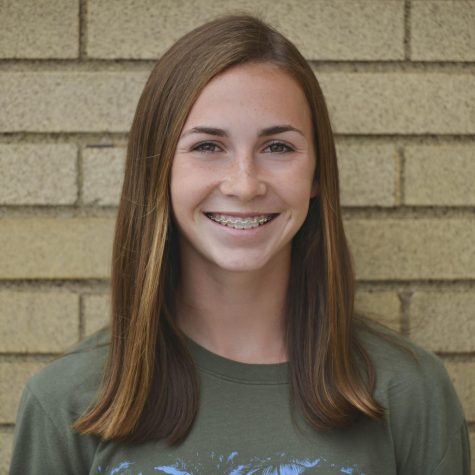 Trinity Prestash, Staff Writer
Hi I'm Trinity Prestash. I'm a senior at West Branch Area High School. I play soccer and track for the school. I also play soccer on a club team called...