Lady Warriors Make History; Win D-6 Championship
Philipsburg- The Lady Warriors brought home the first District 6 soccer championship in school history on Wednesday, October 30th. The Lady Warriors defeated rivals Moshannon Valley 3-0 and will continue their season next week in the PIAA state championships.
The game started out fast for both teams, but the Lady Warriors had an edge and were able to attack the Damsels defense continuously for the first half of the game. Although the scoreboard did not reflect the pressure, the Lady Warriors had the momentum. The Damsels were struggling to get past the Lady Warriors defense the whole game and did not have a single shot on net in the first half. With less than 5 minutes left in the first half, striker Trinity Prestash was able to fire a shot on net which was blocked by the Moshannon Valley keeper, but luckily for the Lady Warriors, Lauren Timblin was waiting back post for the rebound and easily shot the ball past the keeper to give a 1-0 advantage going into the half. The pressure continued in the second half, as the Lady Warriors scored two goals in less than a minute apart from each other. The first was Olivia Straka, who was able to pick up a bad clear from the Damsels defense just inside the 18-yard box, take a touch and fire a shot into the upper left corner. With momentum surging for the Lady Warriors offense, Emily Parks took a ball from midfield and played it in behind the Damsels defense for Timblin to run onto it. Timblin took a single touch and beat the keeper scoring the final goal of the game and securing the win with just under 30 minutes left in the half. Lady Warriors keeper Sarah Betts was able to stop both Moshannon Valley shots and gather up all threatening balls. Everything went right for the Lady Warriors, winning the District 6 Championship after three consecutive appearances in the final.
The Lady Warriors will make their first PIAA state playoff appearance on Tuesday, November 5th facing the winner of the District 10 bracket. The time and place will be determined shortly.
About the Contributor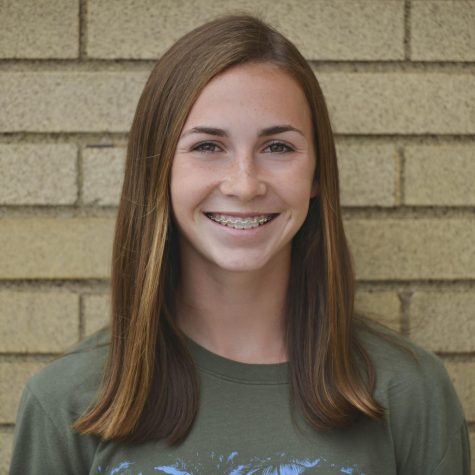 Trinity Prestash, Staff Writer
Hi I'm Trinity Prestash. I'm a sophomore at West Branch Area High School. I play soccer, basketball, and track for the school. I also play soccer out of...