Drama Advisor and Spring Play Announced!
Over the past few weeks, a lot of progress has made in the Drama Department. It was announced that the new drama advisor is Dee Coudriet and that the spring play will be Clue: On Stage.
Mrs. Coudriet has over 28 years of drama and director experience and will be assisted by other knowledgeable people, including her son, Zachary Coudriet, as well as Lara Sharpless, and Jalynn Scaife. Zachary Coudriet, an alumnus of WB, has over 15 years of drama experience and is very familiar with the department. Lara Sharpless is the Assistant Director and is majoring in Visual and Performing Arts at Juniata College. She is also the drama director for the Community Arts Program at the Moshannon Valley YMCA and has many years of experience in drama. Jalynn Scaife is also an alumnus of WB and has been in several West Branch productions and will be the Backstage Director.
This year, the drama department will be presenting the play Clue: On Stage! The play is based on the classic board game, Clue, and the 1985 movie with the same name. The plot synopsis is as followed:
"On a dark and stormy night, six unique quests, plus a butler and a maid, assemble for a dinner party at the home of Mr. Boddy. When their host turns up dead, it is clear that no one is safe! Soon the guests are racing to find the killer and keep the body count from stacking up. Based on the popular board game and adapted from the cult classic film, Clue is the comedy whodunit that will keep you guessing (and laughing) to the very end."
For anyone interested in being in the show, there will be a drama-interest meeting on Monday, December 16 at 6:00 PM. Auditions will be Tuesday, December 17 from 6:00-8:00 PM. Audition packets can be picked up in the front office.
About the Contributor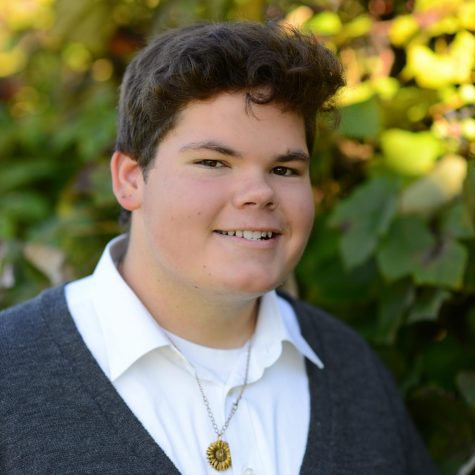 Noah Fry, Assistant Editor
Hi! I'm Noah, and I'm a senior here at West Branch. I am involved with many of the arts, including band, choir, and drama. I am also involved in other...