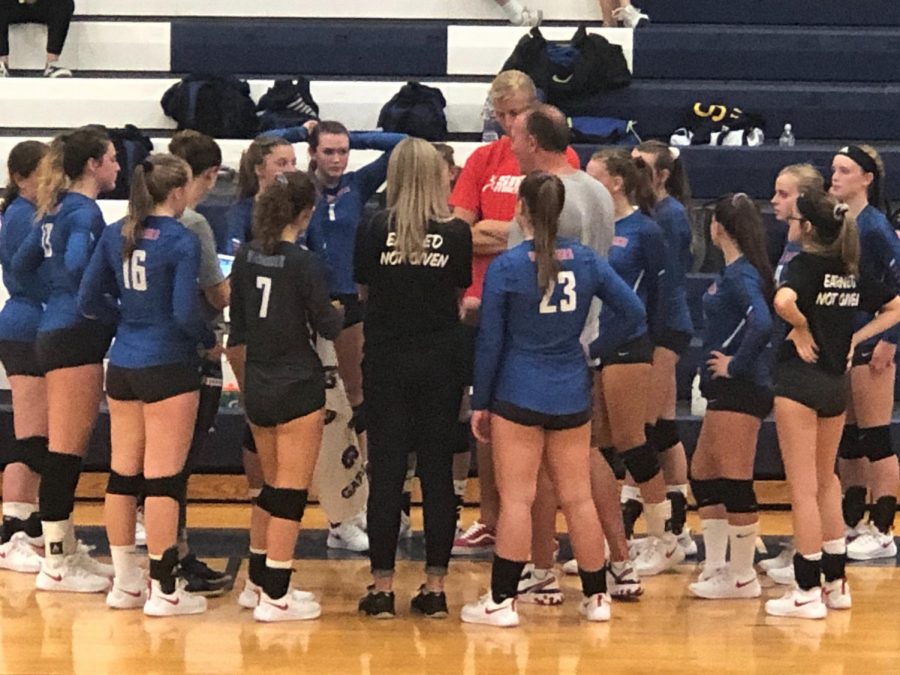 Image/Graphics by Stephanie MacTavish
Volleyball
The Lady Warriors' volleyball season officially ended October 31st. For the 2019 season, the Lady Warriors had a younger team than most schools in their league. With only two seniors and one of them injured, the Lady Warrior volleyball team was mainly juniors. A lot of people in the area did not believe that the Lady Warrior Volleyball Team would have a good season this year with the shortage of seniors; however, the team proved the skeptics wrong by ending the season 31-5.  Along with ending with an impressive record, they also won the ICC championship.
When districts came around, the Lady Warriors were seeded number two in their bracket. After the Lady Warriors defeated Claysburg in their first district game they headed to the district semi-final game against Bishop Carroll. Sadly, the Lady Warriors' season ended after a tough loss to Bishop Carroll in five sets. Although the 2019 season did not end by winning districts, the Lady Warriors still had a great season due to each player's hard work at practices and in preseason.
In the off season, the Lady Warriors worked hard by playing winter league, having open gyms, and playing in tournaments. The Lady Warriors plan to work just as hard next year and plan to return to districts and win. They also plan to make a run at a state championship in 2020.