Boys Basketball Season Preview
Usually when a team loses eight seniors, with four having been starters, the season outlook isn't promising. However, for this 2019 Warrior squad, they look to get right back where they left off: The state playoffs. The Warriors return six letter-winners to this years team, including four-year starter Ayden Gutierrez and seniors Chance Eboch, Eddie Dale, and Dalton Kristofits. These four seniors will all look to lead this team back to a deep postseason run. All four are exceptional on the defensive end and play physical. Eboch can shoot the three-ball and score at will, Kristofits and his 6-foot-5 frame should dominate the boards, Gutierrez runs the offense and is the floor general of the team, and Dale is a hustler; he can score from anywhere and is always getting the loose ball. Junior letter-winners Trenton Bellomy and Doug Kolesar look to step into the starting role and make a large impact on the team. Juniors Travis Rothrock and Camden Kopchik will look to provide essential minutes to the team. The junior foursome of Bellomy, Kolesar, Rothrock and Kopchik consists of superb shooting from the outside and the ability to get it done on both ends of the floor. Juniors Elijah Williams and Dravin Kennedy will look to contribute to the team when their name is called. Sophomores Jackson Croyle, Zack Tiracorda, Anthony Guglielmi, Owen Graham, and Dakota Fetterolf will also look to make an impact when their opportunity arises. Croyle and Tiracorda will look to get some minutes off the bench this season. Freshman Kyle Kolesar makes the jump to the JV/Varsity team this season as well. Kyle will develop as a big man this season and look to take over the center position next season. With a deep bench and a talented roster, this Warrior team looks to continue its tradition of excellence.
About the Contributor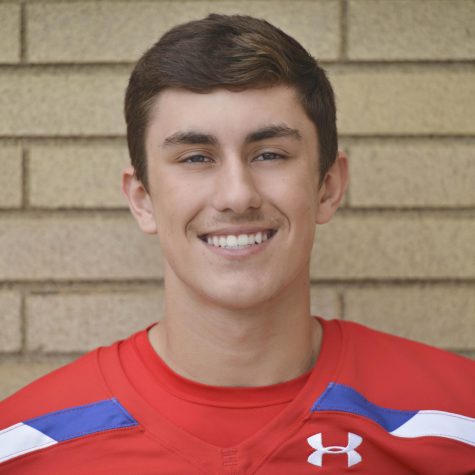 Ayden Gutierrez, Editor-in-Chief

Senior
Quarterback on the Football team
Member of the Basketball and Baseball team
Class President
NHS President
I LOVE sports
I...