West Branch Athletics Gifted With New Gym Floor
The West Branch Area School District announced the creation of the infamous new wing in 2005, and with that the creation of a new gymnasium. For 15 years, the new gym has housed teams for each season on its original design: until now. Over christmas break the floor was sanded down and redesigned by the West Branch custodial staff. Some of the new additions include the school's logo at half-court, WARRIORS with a spear through it at both baselines, red paint inside the key, and a WB on the sideline marking where players check into the game. The girl's basketball team was the first to play on it, grinding out a 32-31 victory against Curwensville.
Sarah Betts said, "It was pretty awesome, and it was like the win was meant to be to give the new floor a nice good-luck touch." She also added that her team, "never gave up because they couldn't let the school down by losing the first game."
Some of our athletes and coaches had some input on the new floor.
Head boys basketball coach Danny Clark said, "We are very excited that we got a new design. It was definitely time and we are hoping to put a lot of wins on that floor. We just all need to take care of it and keep it looking nice. It is one of the top notch courts in the area."
Wrestler Hayes Jones stated, "It is a very cool addition to the gym. Even though our mat will cover it, I'm excited for the rest of the floor to be seen."
West Branch Athletic Director Dave Williamson added, "It was an exciting project that will benefit the entire student body for many years in the future. With the support of the board of directors and the WB administration collectively it rejuvenated the gym floor and allowed the school district to add the newer logos to the floor itself.  I hope the gym floor is an area that the numerous students and teams that use that location of the building will take pride in the brighter and colorful floor.  I offer a big thank you to the folks at Sports Floors, INC for their efforts in taking our ideas and turning them into reality."
About the Contributor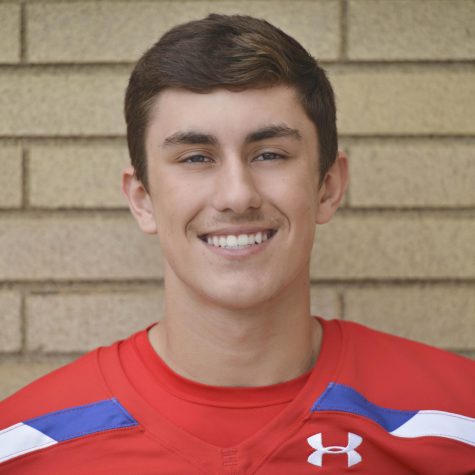 Ayden Gutierrez, Staff Writer

Senior
Quarterback on the Football team
Member of the Basketball and Baseball team
Class President
NHS President
I LOVE sports
I...