Female Athlete of the Week
Sarah Betts has been selected as Warrior Watch's Female Athlete of the Week for the week ending on 1/5/20. Sarah is the starting point guard on the Lady Warrior Basketball Team. She uses her good instincts and communication skills to take control of the plays her team executes. Sarah is the only junior on the small team. With only nine players, Sarah has stepped up this season and is one of the prominent leaders on her team. So far this season, Sarah has scored 82 points including 11 three-pointers.
Sarah has been playing basketball since 4th grade. Her goals for this season are to get more wins than last year and to have a fun time playing.
Facts About Sarah:
Grade: 11
Parents: Dan and Sue Betts
Siblings: Rachelle, Mary, Ruthie, and Hannah
Pets: None
Favorite Food: Buffalo Wings
Favorite TV Show: Friends
Favorite Hobby: Playing Sports
Future Career Occupation: Physical Therapist
About the Contributor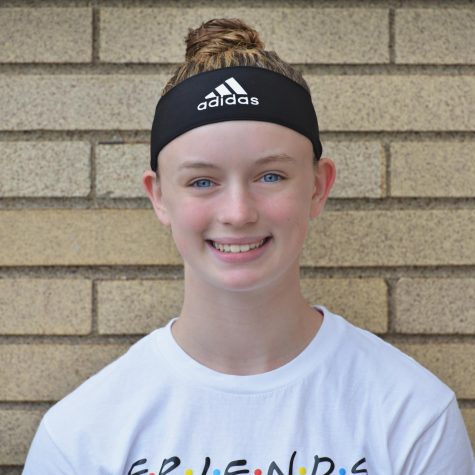 Kamryn MacTavish, Staff Writer
Hi my name is Kamryn. I'm a freshman and I play softball and volleyball. I'm obsessed with all things Disney and I love to write.