Female Athlete of the Week
Kaitlyn McGonigal has been chosen as Warrior Watch's Female Athlete of the Week for the week ending on 1/26/20. Kaitlyn is a starting guard on the Lady Warrior Basketball Team. Kaitlyn is one of the four freshman players on the team. She has proven herself time and time again, which has allowed her to gain more minutes on the court. Kaitlyn has improved immensely on the offensive end, with 22 total points so far this season. She also had a career-high of 7 points in her game against Philipsburg Osceola.
"Kaitlyn has been developing very well," said Head Coach Justin Koleno. "She is a freshman that has started in most of our games. She responds well to adversity and she has made the most of her time on the court by growing with every game. That is a testament to her intelligence and focus. She rarely repeats the same mistake. This bodes well for her and our team in the future. We are excited to see what's to come with Kaitlyn."
Kaitlyn has been playing basketball since she was in 5th grade. Her goals for this season are to have a better record than last season and to expand her skills as a player overall.
Facts About Kaitlyn:
Grade: 9
Parents: Howdy and Cheryl McGonigal
Siblings: Daniel McGonigal
Pets: A dog named Rocky
Favorite Food: Tacos
Favorite TV Show: Grey's Anatomy
Favorite Hobby: Fishing
Future Career Occupation: Counseling Psychologist
About the Contributor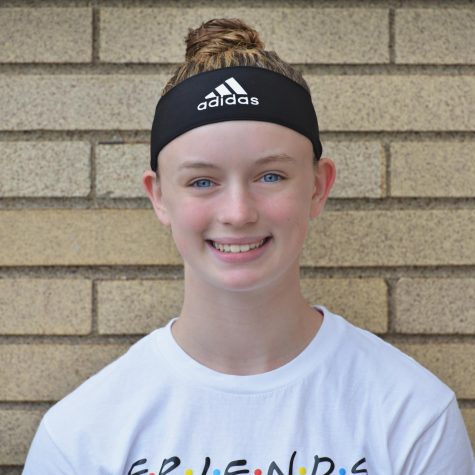 Kamryn MacTavish, Staff Writer
Hi my name is Kamryn. I'm a sophomore and I play softball and volleyball. I'm obsessed with all things Disney and I love to write.