Impeachment
There has been a lot of talk about the impeachment of U.S. President Donald Trump lately, but what really happened? First, we need a definition of what it means to be impeached. Dictionary.com states the definition of impeachment as a "presentation of formal charges against a public official".  Trump, on December 18, 2019, was formally impeached when the House of Representatives accepted the articles of impeachment on the charges of abuse of power and obstruction of Congress.
The serious idea of impeachment started on July 18, 2019, when Trump allegedly withheld $391 million dollars of military aid to Ukraine without explanation. Trump asked the Ukrainian president, Volodymyr Zelensky, to launch two investigations into his political opponent, Joe Biden. Trump wished to prove the theory that Ukraine meddled in the 2016 presidential election. A whistleblower complaint in August 2019 described Trump's alleged abuse of power.
On December 5, 2019, Speaker Nanci Pelosi allowed the Judiciary Committee to begin the impeachment of Donald Trump. On December 10, Democrats on the House of Representatives Judiciary Committee levied two articles of impeachment on Donald Trump, one for abuse of power, and one for obstruction of Congress (Trump allegedly obstructed the congressional investigation into Ukraine). On December 13, the Judiciary Committee passed both articles of impeachment on a vote of 23-17.
On Wednesday, February 5th, the Senate voted to acquit U.S. President Donald Trump.  Many in the Senate voted along party lines, i.e.,  Republican senators voting to acquit/Democrat senators voting to impeach.
The final vote was 47 Democrats and 1 Republican voting guilty, and 52 Republicans voting not guilty for the abuse of power charge and 47 Democrats voting guilty and 53 Republicans voting not guilty for the obstruction of Congress charge. Mitt Romney, Republican, was the only senator who did not vote along party lines for the abuse of power charge.
About the Contributor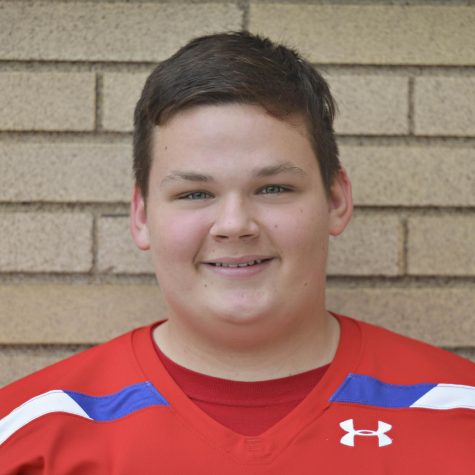 Samuel Fry, Staff Writer
Hello! My name is Samuel Fry and I am a freshman at WBHS. I play football and help out with the newspaper.