Female Athlete of the Week
Meghan Cantolina has been chosen as Warrior Watch's Female Athlete of the Week for the week ending on 2/9/20. Meghan is a starting guard for the Lady Warrior Basketball team. She is one of the two sophomore players on the team. Meghan stepped up and proved herself in many games and became a varsity starter. With her impressive defensive skills on the court, she is also a key offensive player. Meghan has racked up 50 points this season.
"Meghan has started every game for us this year and often gets the toughest defensive assignment." said Head Coach Justin Koleno. "This means she has to expend a lot of energy on the defensive end. Her success on defense is important to us being successful as a team."
Meghan has been playing basketball for 6 years. Her main goal for this season is to have a better record than the previous year.
Facts About Meghan:
Grade: 10
Parents: Cheri and Jeff Cantolina
Siblings: Josh Cantolina
Pets: 3 cats: Tigger, Astro, and Mila
Favorite Food: Smiley Fries
Favorite TV Show: Spongebob Squarepants
Favorite Hobby: Hanging out with friends
Future Career Occupation: Something in the medical field
About the Contributor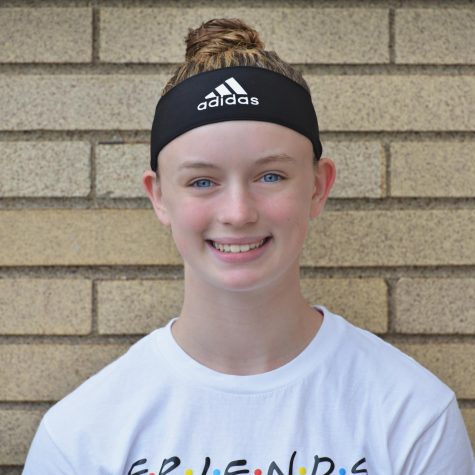 Kamryn MacTavish, Staff Writer
Hi my name is Kamryn. I'm a freshman and I play softball and volleyball. I'm obsessed with all things Disney and I love to write.