West Branch Bocce Team Takes Down MoValley
On Wednesday, February 19th West Branch hosted MoValley for their first home bocce match of the season.
West Branch got a head start by winning the first two sets giving them a 4-0 lead. MoValley came back the next set scoring 3 points leaving the game at a one-point differential with 17 minutes left in the frame. West Branch matched MoValley earning 3 points in the 4th set giving WB some room with a 7-3 lead. The 5th set was nothing but exciting. MoValley got 2 balls close to the pallina but that didn't stop WB's Katlyn Folmar. She snuck a ball right in-between the two balls. MoValley's Carleigh wasn't going to let that happen. She went up and struck Katlyn's ball but Katlyn's ball circled back giving WB the point and expanding the lead 8-3. West Branch swept the 6th set scoring all 4 possible points. MoValley won the last set but that wasn't enough. WB won the first frame 12-5. The points were all evenly distributed, Taylor had 3, Esther, Katlyn, and Emma all had 2. Denver, Jarod, and Trever all contributed 1 point.
WB started the next frame strong with a 2-0 lead. The second set was very close but MoValley managed to keep one of their balls the closest. The third set was nothing easy. MoValley's Owen threw the pallina out and then threw his ball. He managed to keep it only inches away from the pallina. That didn't stop Denver McGuire. He slipped his ball right in front of Owen's ball. With multiple attempts to strike Denver's ball by MoValley, every ball ended up curving and missing his. This kept WB in and scored them the set. West Branch had problems with the ball coming up short and letting MoValley have the advantage. Taylor Myers responded by striking MoValley's closest ball. This allowed WB to score 3 points off the set. WB was up 8-1 with 5:30 left in the frame. WB ended up winning the final set earning 3 more points to tally a score of 11-1. West Branch won 2 frames and bocce is played best of 3. With that, the Warriors defeated MoValley. Denver was the high score of the 2nd frame with 3 points while Trevor and Esther had 2 each and Taylor and Emma contributed 1 point each.
The bocce team will be competing in the championship game on Monday, March 2nd at Clearfield High School
About the Contributor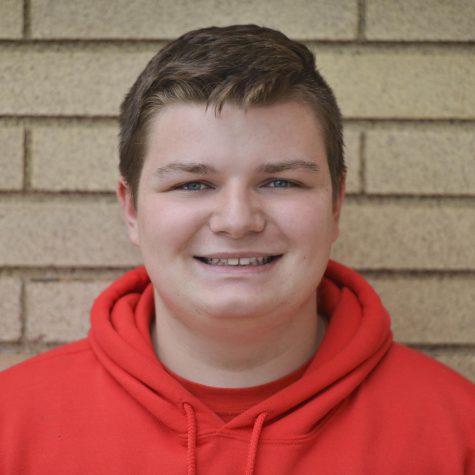 Eli Williams, Staff Writer
My name is Elijah Williams. I'm a sophomore at West Branch. I participate in basketball, concert band, county band, jazz band, district jazz, district...