2020 Lady Warrior Soccer Outlook
Philipsburg – The West Branch Area Lady Warriors soccer team will be opening up their season on Saturday, September 12th against Philipsburg-Osceola. The game will be played at the P.O. multi-purpose stadium at 12:30 pm. 
Season Outlook 
This season, the Lady Warriors soccer team is looking to overcome adversity faced during the COVID-19 pandemic and regain their spot at the top of the podium. After losing all of their spring training, the Lady Warriors have been working hard to make up for the lost time. 
The roster looks almost the same as last year, as the team lost no seniors and is bringing back all 11 starters from the 2019 season when they won the District 6 championship. The Lady Warriors will be led this season by seniors and captains Sarah Betts and Trinity Prestash. The team will be coached by Angie Fenush and Alicia Lutz, who has been able to lead the Lady Warriors to 3 consecutive District 6 championships (including a District 6 title in 2019) since joining the varsity program in 2017. "When you look at this roster and see all this talent and what these girls have already accomplished, it's hard not to be excited about this season," said head coach Angie Fenush.
Returning Starters
2 Trinity Prestash (F) Sr.
3 Lauren Timblin (M) Jr.
4 Olivia Stavola (D) Jr.
7 Mariah Hayles (M) Jr.
8 Emmie Parks (M) So.
10 Olivia Straka (F) Jr.
11 Paige Washic (D) Jr. 
18 Madison Kephart (D) Jr.
20 Anna Diviney (D) Jr.
25 Sarah Betts (GK) Sr.
32 Eleyna Hanslovan (M) Jr.
Up Front
The Lady Warriors are coming back strong offensively, returning last year's leading goal scorer Trinity Prestash, who scored 39 goals on the season, breaking the single-season scoring record. Joining her upfront will be Olivia Straka, who had 14 goals last season and will be looking to take advantage of her experience and increase that number this year. In addition to Prestash and Straka, the Lady Warriors will have junior Katlyn Folmar and freshman Jenna Mertz, who will be looking to see significant playing time this season. The Lady Warriors were able to increase their scoring average to 3.8 goals per game last season and will be looking to return this year with the same scoring power. 
In the Midfield
In addition to the strong offensive firepower, the Lady Warriors are returning many midfielders that were responsible for the goals scored last season. Leading in the midfield will be winger Lauren Timblin, who scored 11 goals and added 1 assist last year. With different formation changes, Eleyna Hanslovan and Mariah Hayles will be looking to work together to dominate the central midfield while working to get the ball forward and create scoring opportunities for the team. Emmie Parks, Hannah Betts, and freshman Erin Godin will both be looking to help control the midfield and score some goals this season. Joining the midfield this season will be first-time varsity players Breanna Rinehart and Maya Havens.
On Defense
One of the team's greatest strengths last year was the defense being able to maintain a low goals-against average, only allowing 1.273 goals per game. The Lady Warriors will be returning central defenders Madison Kephart and Olivia Stavola, who both act as leaders on the field and will look to improve the team's goals-against average this year. Joining them will be outside defenders Anna Diviney and Paige Washic. Diviney and Washic will be looking to once again shut down speed on the outside and prevent crosses from the other team. Leading the defense in the back will be senior goalkeeper Sarah Betts. Last season, Betts recorded 8 shutouts, tying the school record, and had an average of 6.2 saves per match.
About the Contributor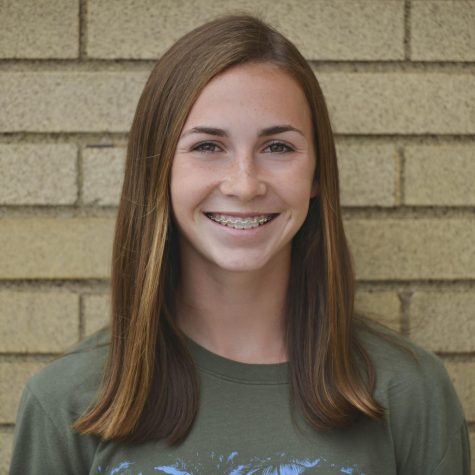 Trinity Prestash, Staff Writer
Hi I'm Trinity Prestash. I'm a sophomore at West Branch Area High School. I play soccer, basketball, and track for the school. I also play soccer out of...