West Branch Welcomes A New Art Teacher
Due to Mr. Raymond's retirement, West Branch has hired a new art teacher: Mrs. Rachel Steffan. Mrs. Steffan grew up in Drifting and graduated from West Branch High School. She received a Bachelor of Science in Art Education, a Bachelor of Fine Art in Painting and Drawing, and a minor in English from Penn State University. She later got her masters in teaching from Walden University. Mrs. Steffan taught for fifteen years at a school in Hartford County, Maryland, but switched careers between 2016 and 2018 to work as a reporter and editor for a newspaper. Mrs. Steffan came back to her hometown to be with her family and because she wants to raise her son here.
Mrs. Steffan is a proud Gryffindor. Her favorite artist is Francis Bacon and her favorite type of art is oil painting. She loves to be outside doing things such as camping, hiking, and having bonfires. Along with art classes, she also teaches Wood Shop, eighth-grade computer science, and high school drafting. When asked about her hopes for the year, she said "My hopes are to get through the year and have my students feel like they actually accomplished something and learned something." Her favorite quote is by Albert Einstein: "Imagination is more important than knowledge." She loves this quote because Einstein, a known scientist and mathematician, thought that imagination was more important than knowledge. Anyone interested in art should consider scheduling a class with her for the next school year.
Welcome to The Branch, Mrs. Steffan!
About the Contributor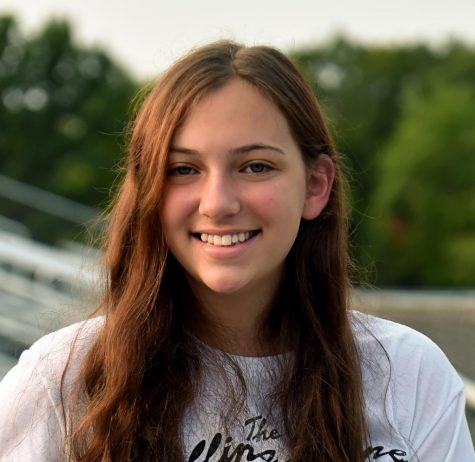 Charity Hess, Staff Writer
Hey! My name is Charity Hess and I'm a senior at The Branch. I am involved in the marching band, drama club, yearbook, NHS, and Warrior Watch. When I'm...